Welcome to The Friday Reads Review, a regular Friday segment where I share what I've been reading the past week! Want to join the Friday fun? Post your own Friday Reads Review on your blog, and then leave the link in the Comments below!
>> CURRENTLY READING <<
Heaven's Queen by Rachel Bach (Pbk)
Finally finishing the series - gotta find out how it all ends! (And return it to the library. ;) So awesome so far, as expected. Really enjoying exploring more of the worlds!
>> JUST FINISHED <<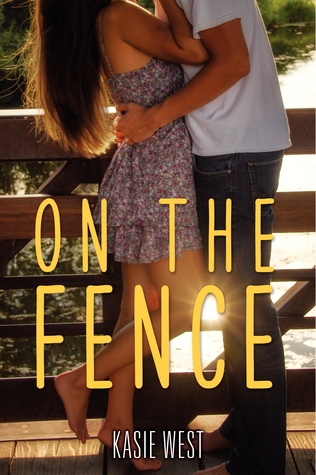 Invisible by Dawn Metcalf (ARC)
4.5 Stars! Just as good as Indelible (Book 1), with more steam and feels. These remind me of adult contemporary fantasy MMPs - imaginative and adventurous easy reads with great characters and fun worlds that could go on forever and you love when they do. The only difference here: these are YA. SCORE. Aside for the "girl making life-altering decisions based on the love of a boy" parts (which here were the right decisions so I let them slide, mostly), I LOVED the ending - and pretty much everything that came before it. And there was a ton more Filly!! Review to come.
On the Fence by Kasie West (ARC)
SO. ADORABLE. This got so many snickers and snorts out of me! While not Kasie's best, it was a quick (seriously quick!), sweet read - and just what I needed. Review to come.
>> READING NEXT <<
The Bone Season by Samantha Shannon (Pbk)
I'll be participating in the August Re-Read (although this will be my first read), and I'm really excited to finally get to this apparent masterpiece! I must admit I cheated and read the first chapter, and while it was a little overwhelming I'm excited to dig in.
So what are you reading this week?