Welcome to The Friday Reads Review, a regular Friday segment where I share what I've been reading the past week! Want to join the Friday fun? Post your own Friday Reads Review on your blog, and then leave the link in the Comments below!
>> CURRENTLY READING <<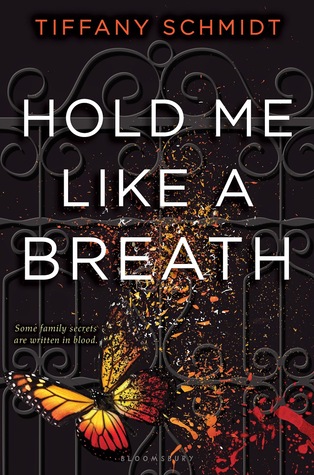 Hold Me Like a Breath by Tiffany Schmidt (ARC)
I've been in a serious novel slump the past few weeks so this got put on hold while I re-read the entire InuYasha manga series (see below). I'm trying to get back into it but I'm struggling, which is completely my fault, not the novel's - it's been a really good read so far.



>> JUST FINISHED <<
InuYasha Series (vols. 1-56) by Rumiko Takahashi (PBK)
4 Stars. Needed a manga fix and ended up re-reading the entire 56-volume series! A fast-paced and action-packed story that was even better the second time around. Review to come.
Skip Beat! vol. 34 by Yoshiki Nakamura (PBK)
5 Stars. I was all the flails and squeals with this volume!!! But the wait for the next one may just do me in.
Yukarism vol. 2 by Chika Shiomi (PBK)
4.5 Stars. Before the series release I was excited, and then wary, but when I finally read vol. 1 I found it interesting enough to start collecting and this volume really
cinches that was the right decision! There's something different and unusual and intriguing about this story - it gives me chills and thrills and I can't wait to see how it progresses!
>> READING NEXT <<
Meteor Prince vol. 2 by Meca Tanaka (PBK)
I enjoyed the first volume a lot more than I expected so I'm excited to see how this 2-volume series ends!
So what are you reading this week?