Welcome to The #FridayReads Review, a regular Friday segment where I share what I've been reading the past week, and what I'm planning to read next! Want to join the Friday fun? Post your own #FridayReads Review and leave the link in the Comments below, or just Comment with what you've been reading!
>> CURRENTLY READING <<
Raging Sea by Michael Buckley (ARC)
While the second half hasn't been quite as torturous as the first, Lyric's reckless impulsiveness continues to wear on me. Debating if I have enough interest left to finish it.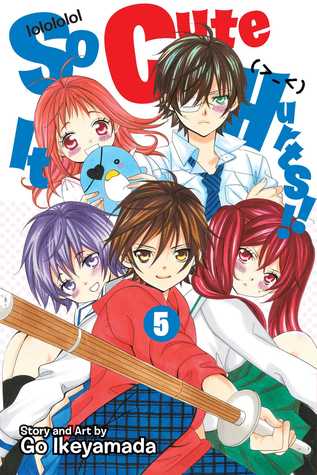 Horimiya vol. 1 & vol. 2 by Hero & Daisuke Hagiwara (PBK)
5 Stars.
Another random grab from the library shelf that turned out to be one of the best manga I've ever read! I love the quiet simplicity of the everyday story and setting, and in spite of their relative normalcy the characters are so interesting and complex. (Miyamura-kun, especially - if Hori-san doesn't snap him up soon, I will!) Already re-reading and cannot wait for more!
So Cute It Hurts!! vol. 5 by Go Ikeyamada (PBK)
2.5 Stars
.
I don't know why but the spark died in this volume for me, probably because the fun initial premise has completed and left little to take its place. I do like Megumu and Aoi's relationship but it lost a ton of steam, and Aoi's secret has been put off so long that I've lost most of my interest in finding out what it is. As for poor Mitsuru, I've lost all interest in his love life - I really liked Shino but really don't care one way or the other about Tokugawa. I'll try one more volume, but I don't have high expectations of continuing the series much further. So sad.
>> READING NEXT <<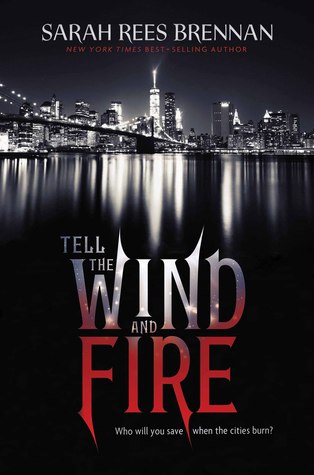 Tell the Wind and Fire by Sarah Rees Brennan (ARC)
I literally flailed when this appeared in the mail! Putting it off in favor of closer review titles has been torture, so I doubt I'll be able to resist it much longer.
Skip Beat vol. 36 by Yoshiki Nakamura (PBK)
This is currently on its way and although I was a little disappointed with vol. 35 I'm dying to see what happens in this volume!
So what are you reading this week?