Welcome to The #FridayReads Review, a regular Friday segment where I share what I've been reading the past week, and what I'm planning to read next! Want to join the Friday fun? Post your own #FridayReads Review and leave the link in the Comments below, or just Comment with what you've been reading!
>> CURRENTLY READING <<
Raging Sea by Michael Buckley (ARC)
While I found the first book (Undertow) a thrilling and engrossing story, this sequel has been a disappointing torture of a read due to the characters complete lack of common sense and ingenuity. I persevered though, and I think things finally took a turn for the better at Chapter 13. Fingers crossed it doesn't turn back.
The Scrivener's Bones by Brandon Sanderson (HBK)
5 Stars.
Another excessively exciting and entertaining episode in the Alcatraz saga! Could not put it down and wish I had the next book on hand. Review to come!
First Love Monster vol. 2 by Akira Hiyoshimaru (PBK)
2 Stars
. While I relatively enjoyed the first volume, this second was sadly t
oo weird and kinky for me. Will not be continuing the series.
>> READING NEXT <<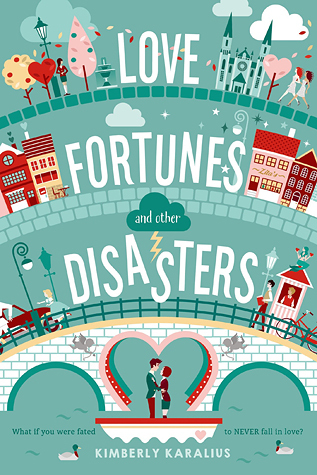 Love Fortunes & Other Disasters by Kimberly Karalius (ARC)
In desperate need of some fluff so I'm finally trying my very first Swoon Reads!
QQ Sweeper vol. 2 by Kyousuke Motomi (PBK)
Really enjoyed the first volume so I'm excited to see how this series develops!
So what are you reading this week?