Welcome to The #FridayReads Review, a regular Friday segment where I share what I've been reading the past week, and what I'm planning to read next! Want to join the Friday fun? Post your own #FridayReads Review and leave the link in the Comments below, or just Comment with what you've been reading!
>> CURRENTLY READING <<
The Nightmare Affair by Mindee Arnett (PBK)
Needed a reliably good read so I grabbed this for a review re-read, and it's even better than I remember! Looking forward to finally reading the entire trilogy over the next few months.
>> DNF <<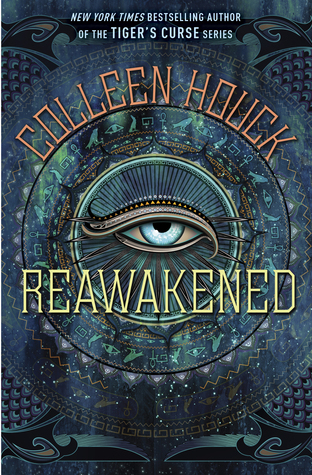 Reawakened by Colleen Houck (ARC)
DNF at Page 95. While a fun and intriguing Egyptian premise, right from the start I did not connect with the writing, the main character, or the story. DNF review to come.
>> JUST FINISHED <<
Komomo Confiserie vol. 2 by Maki Minami (PBK)
5 Star
s.
I thoroughly enjoyed this cute and funny volume! Komomo's naive and straightforward nature makes for so much fun, and I love how she reacts to Natsu's masochistic tendencies towards her. Really looking forward to the next volume!
Behind the Scenes!! vol. 1 by Bisco Hatori (PBK)
3 Stars
.
A new series from the Ouran High School Host Club author! While
little busy and frenzied, it had a fun story and characters so I'll try another volume.
>> READING NEXT <<
The Scrivener's Bones by Brandon Sanderson (HBK)
Excited to continue the Alcatraz series with the new illustrations! Look for my gushing review of the first book in the next few weeks.
So what are you reading this week?