Welcome to The Friday Reads Review, a regular Friday segment where I share what I've been reading the past week! Want to join the Friday fun? Post your own Friday Reads Review on your blog, and then leave the link in the Comments below!
I've finally finished beta-reading (although I still have to type up my notes XP) so after a month's absence I'm back to reading novels again - and that means The #FridayReads Review returns as well!
>> CURRENTLY READING <<
The Leveller by Julia Durango (ARC)
One of my most anticipated reads this year! I start it with lunch today - can't wait!
My Love Story!! vol. 3 by Kazune Kawahara (PBK)
The series is growing on me so I'm giving more volumes a try.
>> JUST FINISHED <<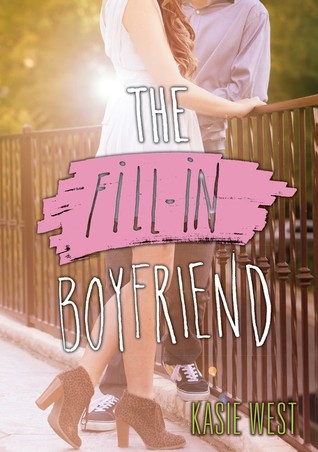 The Fill-In Boyfriend by Kasie West (ARC)
ALL THE STARS. Possibly her best yet for me - could not put it down. I always forget just how much I love Kasie's stories until I start a new one and then it's like coming home. Review to come.
Kamisama Kiss vol. 18 by Julietta Suzuki (PBK)
4.5 Stars. Was hoping for a little more change with Nanami and Tomoe, but still absolutely loved it.
Drug & Drop vol. 2 by CLAMP (PBK)
3 Stars.
We finally learn what other CLAMP manga this connects to! But it's not one I was hoping for. Bummer.
>> READING NEXT <<
The Improbable Theory of Ana & Zak by Brian Katcher (ARC)
Because of #booksfortrade I honestly have so many awesome titles to read I have a hard time choosing, but since it's comic-con season and I'm not attending any I'm leaning towards this.
So what are you reading this week?