Welcome to The #FridayReads Review, a regular Friday segment where I share what I've been reading the past week, and what I'm planning to read next! Want to join the Friday fun? Post your own #FridayReads Review and leave the link in the Comments below, or just Comment with what you've been reading!
>> CURRENTLY READING <<
Komomo Confiserie vol. 1 by Maki Minami (PBK)
With the recent release of the last volume, I am re-reading the first two volumes of this cute and funny series before reading the last three this weekend! I really enjoyed the second volume, so I'm excited to see where the story goes and especially how it ends.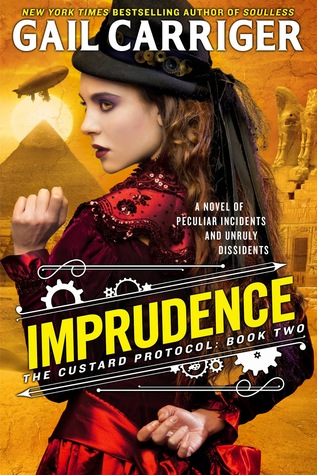 Imprudence by Gail Carriger (ARC)
4 Stars

.
As anticipated, a delightful and steamy read full of adventure and wit that answered quite a few parasolverse questions while opening doors to many more areas of exploration! Review to come.
Not Lives vol. 1 by Wataru Karasuma (PBK)
4 Stars

.
This was epically better than I expected! Very interesting video game story with great twists, root-worthy characters, and exciting action. Would've given it 5 Stars but there were just too many panty shots for me. *sigh* So glad I had vol. 2 handy!
>> READING NEXT <<
The Seven Deadly Sins vol. 12 by Nakaba Suzuki (PBK)
After
Komomo Confiserie
I have volumes 12-15 in this series to catch up on! With my library it's a manga feast or famine.
So what are you reading this week?