Welcome to The #FridayReads Review, a regular Friday segment where I share what I've been reading the past week, and what I'm planning to read next! Want to join the Friday fun? Post your own #FridayReads Review and leave the link in the Comments below, or just Comment with what you've been reading!
>> CURRENTLY READING <<
After passing on three fantasy books I decided to give this teen contemporary romance a try. The banter is slightly odd, but the characters are realistically engaging and the story has proven fun and interesting enough to hold my interest. Currently half a dozen chapters in and happily sneaking pages whenever I can.
>> JUST FINISHED <<
5 Stars.
ALL THE STARS. An engrossing and exhilarating teen sci-fi with a kick-ass female lead and sweet but strong sentient ship. Review to come.
>> PASSED <<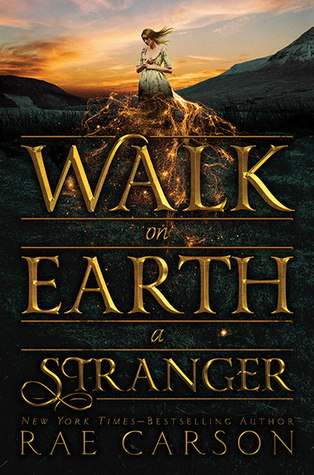 I've heard such amazing things about Tamora Pierce, so when an ARC appeared from the publisher I decided it was time to give her a try.
Sadly I didn't even make it through the first chapter - I didn't mesh with the writing style, where I'd expected YA I instead found MG, and
I got the feeling the story would be a slower one with little action (not my cup of tea)
. For my full review, see my Goodreads comments here.
Passed after 2 chapters. As much as I enjoyed Rae Carson's Fire & Thorns series, I'm just not much for westerns and with its slower journey story and little magic to speak of I sadly passed.
>> [POSSIBLY] READING NEXT <<
(subject to change with my ever-shifting reading whims)
Time to finish this utterly adorable series!
So what are you reading this week?