Welcome to The #FridayReads Review, a regular Friday segment where I share what I've been reading the past week, and what I'm planning to read next! Want to join the Friday fun? Post your own #FridayReads Review and leave the link in the Comments below, or just Comment with what you've been reading!
>> CURRENTLY READING <<
The Fog Diver by Joel Ross (ARC)
I devoured this so fast the first time that I decided to give it a proper review re-read before devouring the second book!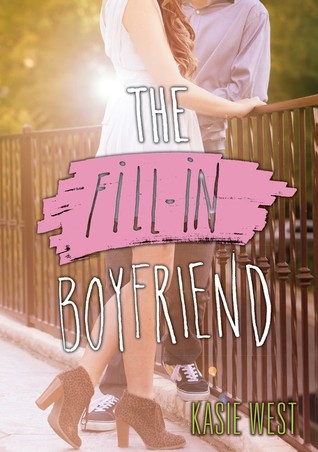 The Fill-In Boyfriend by Kasie West (ARC)
5 Sta
rs.
Just as fun and engrossing the second read as the first, and still my favorite Kasie story to date! Review to come.
Rebel by Amy Tintera (ARC)
3.5 Stars. Having read the first book several years ago I had a hard time reconnecting with the characters an
d story at first, but
eventually the action and easy writing engaged me and I quite enjoyed finishing Wren and Callum's violent but romantic duology.

Review to come.
>> READING NEXT <<
The Lost Compass by Joel Ross (ARC)
Planning to dive straight into the sequel!
So what are you reading this week?