Welcome to The #FridayReads Review, a regular Friday segment where I share what I've been reading the past week, and what I'm planning to read next! Want to join the Friday fun? Post your own #FridayReads Review and leave the link in the Comments below, or just Comment with what you've been reading!
>> CURRENTLY READING <<
The Shadow Society by Marie Rutkoski (ARC)
Although it began with the extremely overused "girl who appears normal but has a dark secret is drawn to a new mysterious boy at school" opening, after some rather shocking violence and alternate world twists it has turned out to be a pretty good read with engaging intrigue and a strong female lead. Currently halfway through and quite enjoying it.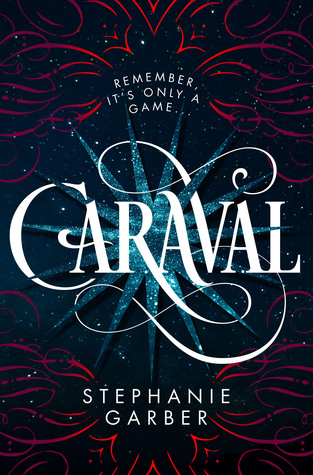 Caraval by Stephanie Garber (ARC)
2 Stars
.
Although I did enjoy the world and game reminiscent of
Alice's Adventures in Wonderland
and
Charlie and the Chocolate Factory
, there was way too much description, Scarlett was too reluctant and overthought everything to the point of frustration, and I never truly felt the sisterly bond. While the mystery of Julian was intriguing, after way too many switchbacks I lost interest before the final conclusion, and while the end was satisfying for the most part it left me feeling disappointed and a little gypped. Review to come.
>> [POSSIBLY] READING NEXT <<
(subject to change with my ever-shifting reading whims)
The Great Hunt by Wendy Higgins (ARC)
I have both books in the duology so I think I'll give it a try!
So what are you reading this week?