Welcome to The #FridayReads Review, a regular Friday segment where I share what I've been reading the past week, and what I'm planning to read next! Want to join the Friday fun? Post your own #FridayReads Review and leave the link in the Comments below, or just Comment with what you've been reading!
>> CURRENTLY READING <<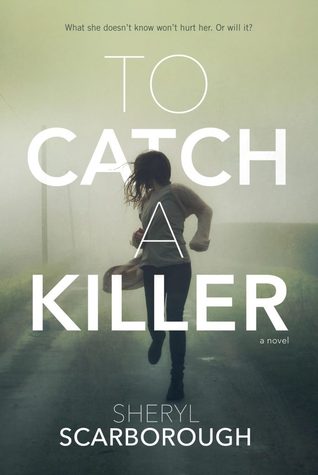 To Catch a Killer by Sheryl Scarborough (ARC)
I'm not normally much for reading mysteries, but I'm intrigued by forensics and the story sounded interesting so I decided to give this a try. Unfortunately it has since reminded me why I don't like to read mysteries, but now about 40% in I'm invested enough to see it through. I believe I've already called the killer/mystery, although the story is still young so I do have an alternate theory as well. The problem is I've watched so many mysteries in the last two decades that I never know if something is purposefully obvious or I just picked up on it easily because I'm conditioned to notice such things. We'll find out.
The Crown's Game by Evelyn Skye (ARC)
4.5 Star

s

.
An amazing alternate historical fantasy with a rich world, solid writing, vivid characters, awesome magic, and an engrossing story. I did have some small issues with the love triangle (or was it a love square?) and omniscient point of view, but overall more 5 than 4 stars by the end, especially after the climatic twists I did not see coming. Wish I had the sequel for immediate consumption! T-T Review to come.
Duels & Deception by Cindy Anstey (ARC)
4 Star

s

.
A lighthearted Austen-esque mystery romance with entertaining characters and an engaging whodunit. Mini Review to come.
>> [POSSIBLY] READING NEXT <<
(subject to change with my ever-shifting reading whims)
By Your Side by Kasie West (PBK)
A new Kasie West!!! Set in a library!!! Finally the time has come!!! XD
So what are you reading this week?