Welcome to The #FridayReads Review, a regular Friday segment where I share what I've been reading the past week, and what I'm planning to read next! Want to join the Friday fun? Post your own #FridayReads Review and leave the link in the Comments below, or just Comment with what you've been reading!
>> CURRENTLY READING <<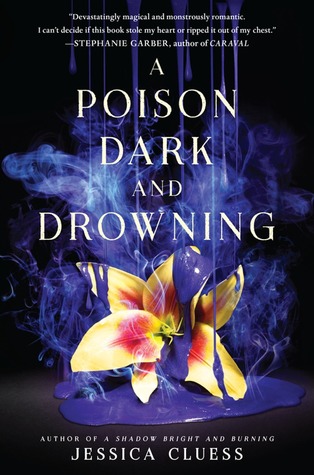 About 40% in. While not quite as good as the first book (which is apparently the general sentiment), so far it's still proved an engaging and even more enchanting read with the addition of more Magician's warped dazzle and Henrietta's hybrid powers. This book delves deeper into the mystery of the Ancients as the young Sorcerers scramble to find a way to defeat them, and travels to some interesting places in search of answers (typically only to find more questions). Definitely think re-reading the first book right before was the way to go - not surprisingly I'd forgotten more than I'd thought, and having that knowledge fresh makes the second book read so much smoother.
A Shadow Bright & Burning by Jessica Cluess (ARC)
4 Sta

rs.

2nd read; a
n engrossing and enchanting (and not as frustrating as the first read) alternate historical horror fantasy with vivid characters and engaging prose. You can check out my first read review here.
>> [POSSIBLY] READING NEXT <<
(subject to change with my ever-shifting reading whims)
I have a contemporary itch so I think I'm going to scratch it with this! Looks like serious fun (aka fun with a light serious streak), which is generally how I like my contemporaries.
So what are you reading this week?