Today I spotlight an exciting sci-fi and sequel!
The first is YA sci-fi HEART OF IRON by Geekerella's Ashley Poston!

With a young "scoundrel and outlaw" female lead and sentient android sidekick (my catnip), t

his Anastasia retelling has been my most anticipated winter release.
The second is sequel DAUGHTER OF THE SIREN QUEEN by Tricia Levenseller! Pirates aren't usually my thing but I thoroughly enjoyed
Daughter of the Pirate King
(you can read my review
here
) and have since been looking
forward to continuing

kick-ass Alosa's adventures.
If you haven't yet checked out these titles, see below for more info and order links!
--------------------------------------------------------------------------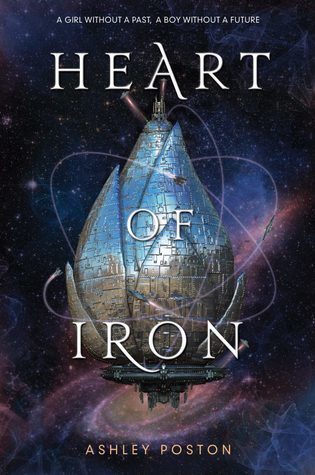 Title: Heart of Iron
Author: Ashley Poston
Publisher: Balzer & Bray
Release Date: 2/27/18
Seventeen-year-old Ana is a scoundrel by nurture and an outlaw by nature. Found as a child drifting through space with a sentient android called D09, Ana was saved by a fearsome space captain and the grizzled crew she now calls family. But D09—one of the last remaining illegal Metals—has been glitching, and Ana will stop at nothing to find a way to fix him.
Ana's desperate effort to save D09 leads her on a quest to steal the coordinates to a lost ship that could offer all the answers. But at the last moment, a spoiled Ironblood boy beats Ana to her prize. He has his own reasons for taking the coordinates, and he doesn't care what he'll sacrifice to keep them.
When everything goes wrong, she and the Ironblood end up as fugitives on the run. Now their entire kingdom is after them—and the coordinates—and not everyone wants them captured alive.
What they find in a lost corner of the universe will change all their lives—and unearth dangerous secrets. But when a darkness from Ana's past returns, she must face an impossible choice: does she protect a kingdom that wants her dead or save the Metal boy she loves?
Add to Goodreads
PURCHASE:
Amazon
|
B&N
|
Indiebound
|
Book Depository
--------------------------------------------------------------------------
Title: Daughter of the Siren Queen
Series: Daughter of the Pirate King #2
Author: Tricia Levenseller
Publisher: Feiwel & Friends
Release Date: 2/27/18
Alosa's mission is finally complete. Not only has she recovered all three pieces of the map to a legendary hidden treasure, but the pirates who originally took her captive are now prisoners on her ship. Still unfairly attractive and unexpectedly loyal, first mate Riden is a constant distraction, but now he's under her orders. And she takes great comfort in knowing that the villainous Vordan will soon be facing her father's justice.
When Vordan exposes a secret her father has kept for years, Alosa and her crew find themselves in a deadly race with the feared Pirate King. Despite the danger, Alosa knows they will recover the treasure first . . . after all, she is the daughter of the Siren Queen.
Add to Goodreads
PURCHASE:
Amazon
|
B&N
|
Indiebound
|
Book Depository
Check out the first book!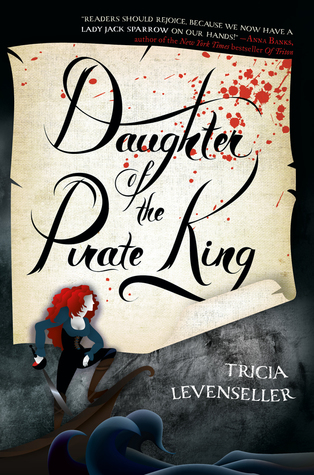 Book 1: Daughter of the Pirate King