Time for another
Teaser Tuesday
from
Should Be Reading
!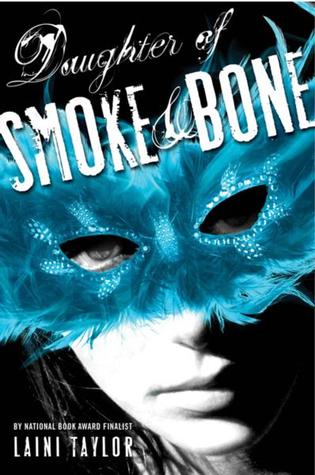 I am currently reading the heavily praised Daughter of Smoke and Bone by Laini Taylor. Don't hate me, but I'm not as impressed. Her writing style just isn't to my tastes. I mean, "Mondayness"? "Januaryness"? Reallyness? But it got better (somewhat), so I plan to finish it. My two teaser sentences from DOSAB:
"It seemed impolite to peek, as if Izîl's…condition…ought to be ignored, like a lazy eye or birthmark. His shadow revealed what looking at him directly did not."
So what are you reading today?