Welcome to The #FridayReads Review, a regular Friday segment where I share what I've been reading the past week, and what I'm planning to read next! Want to join the Friday fun? Post your own #FridayReads Review and leave the link in the Comments below, or just Comment with what you've been reading!
>> CURRENTLY READING <<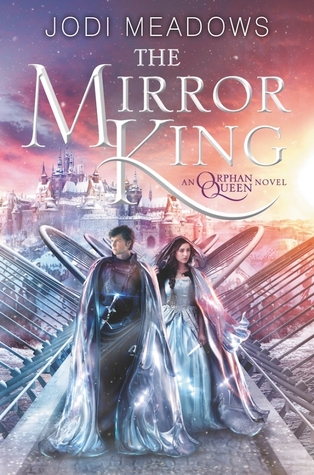 The Mirror King by Jodi Meadows (ARC)
Was finally able to return to this, but the carry-over excitement from the first book had cooled and now I'm struggling to maintain interest despite how good it is. Hate to set it aside after over 100 pages in, but so many other books look far more interesting to me right now...
Harry Potter & the Cursed Child by Rowling, Tiffany & Thorne (HBK)
2.5 Sta

rs.
A quick but highly unimpressive "eighth book" in an impressive series. Review to come.
P.S. I Like You by Kasie West (ARC)
4 Sta

rs.
As expected from Kasie: a light, sweet, easy teen contemporary romance that I read in a single sick day. Loved the letters, and the slight Pride & Prejudice vibe. Review to come.
>> READING NEXT <<
Honey So Sweet vol. 3 by Amu Meguro (PBK)
Wasn't that impressed with vol. 1 but vol. 2 was better so I'm intrigued enough to give it another volume.
So what are you reading this week?