Welcome to The #FridayReads Review, a regular Friday segment where I share what I've been reading the past week, and what I'm planning to read next! Want to join the Friday fun? Post your own #FridayReads Review and leave the link in the Comments below, or just Comment with what you've been reading!
>> CURRENTLY READING <<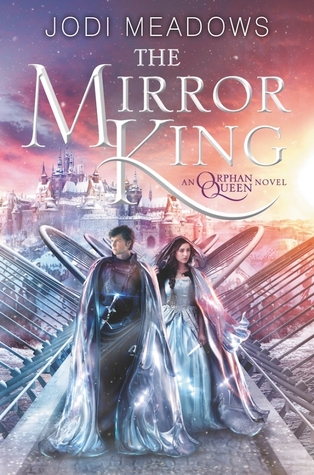 The Mirror King by Jodi Meadows (ARC)
I had planned to pause and read Harry Potter before tackling this sequel, but after the serious first-book cliffhanger I went straight into this. Now paused about 25 pages in but so far so engaging!
Harry Potter & the Cursed Child by John Tiffany & Jack Thorne (HBK)
The format is taking some time to get used to, but it's...interesting, I guess? About 70 pages in and so far I'm not very impressed. Especially a bit frustrated with Albus's lack of proper motivation - when Harry did stupid stuff, at least he typically had a pretty plausible reason.
The Orphan Queen by Jodi Meadows (ARC)
4 Sta

rs.
Began rather awkward with lots of infodumping and too many characters to keep straight, but slowly built into an intense and engrossing read with a cliffhanger ending that had me dashing to the bookshelf for the sequel. Review to come.
>> READING NEXT <<
Barakamon vol. 7 & vol. 8 by Satsuki Yoshino (PBK)
I've really been enjoying this quirky small-town series, and am rather glad I took so long to discover it so I can now binge a bunch of volumes!
So what are you reading this week?