Welcome to The #FridayReads Review, a regular Friday segment where I share what I've been reading the past week, and what I'm planning to read next! Want to join the Friday fun? Post your own #FridayReads Review and leave the link in the Comments below, or just Comment with what you've been reading!
>> CURRENTLY READING <<
Shadow Run by Strickland & Miller (ARC)
Needed a sci-fi fix so I stopped resisting the call of this beauty! While it can be prone to long bouts of occasionally tedious inaction and conversation, the action is
amazing
and there have been some great twists and thrills. Currently almost finished and as the authors do not pull punches for the characters in this book I have no idea how it will end and can't wait to find out!
QQ Sweeper vol. 3 by Kyosuke Motomi (PBK)
4 Stars. Re-read the first two before finishing off the trilogy with this latest and last volume and enjoyed the series even more the second time! The premise is unique and interesting, and I really loved the main characters and their relationship. Definitely looking forward to continuing the story with the sequel series next year, Queen's Quality!
>> READING NEXT <<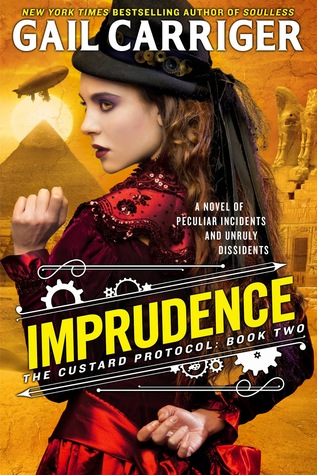 Imprudence by Gail Carriger (ARC)
I find myself craving some wit, intrigue, and travel involving familiar characters, so I think it is
finally
time to devour this impatiently waiting sequel!
So what are you reading this week?