Welcome to The #FridayReads Review, a regular Friday segment where I share what I've been reading the past week, and what I'm planning to read next! Want to join the Friday fun? Post your own #FridayReads Review and leave the link in the Comments below, or just Comment with what you've been reading!
>> CURRENTLY READING <<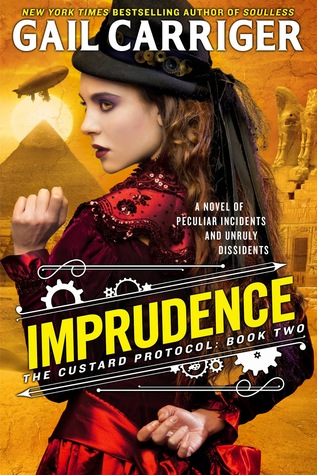 The War of Art by Steven Pressfield (PBK)
Discovered this on a publisher survey of all things and it has proved a much-needed kick in the pants! Well into Part (Book) 2 but beginning to neglect it as it's already done its job too well and I've begun working on my writing again instead of reading it.
Handa-kun vol. 1 by Satsuki Yoshino (PBK)
I've been really enjoying the
Barakamon
series so I was excited to finally try this prequel series, but I'm a chapter in and so far not impressed. Will give it another chapter or two, but my expectations aren't high.
Imprudence by Gail Carriger (ARC)
All my manga holds came in at the library at once so it's been slow going on the novel front as I devour quite an impressive manga stack. However I'm over halfway through now and still thoroughly enjoying it!
Let's Dance the Waltz vol. 1 by Natsumi Ando (PBK)
4 Stars

.
Light, cute and fun! There is a serious case of instalove, but it's understandable for Himé's character. I really enjoy manga that teaches me something in an entertaining and engaging way, and I look forward to learning more about dance with this series!
>> READING NEXT <<
Six of Crows by Leigh Bardugo (PBK)
Everyone is talking about
Crooked Kingdom
this week and with the author visiting my local indie next weekend I'm really feeling the itch to read this now!
So what are you reading this week?