Welcome to The #FridayReads Review, a regular Friday segment where I share what I've been reading the past week, and what I'm planning to read next! Want to join the Friday fun? Post your own #FridayReads Review and leave the link in the Comments below, or just Comment with what you've been reading!
>> CURRENTLY READING <<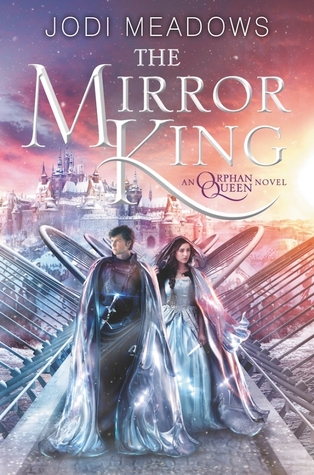 The Mirror King by Jodi Meadows (ARC)
Picked this up once more and after the last reason I put it down turned out to be a false alarm I'm back into it! Or I was, until it took a slow turn. *sigh* Will try to persevere, though!
>> DNF <<
The Midnight Queen by Sylvia Izzo Hunter (PBK)
DNF at Page 201. A quiet read in the Jane Austen era and style but with magic. At first I rather enjoyed it, but it really felt only just engaging enough to keep me reading and the action was oddly written which made it hard to follow. By the middle I'd lost all interest in what was happening, despite an increase in excitement and intrigue, and after continually setting the book aside for others I eventually decided that while it wasn't a bad read it just wasn't interesting enough to continue at the present time. May try again in the future.
>> JUST FINISHED <<
A Shadow Bright and Burning by Jessica Cluess (ARC)
4.5 Stars. An engrossing and enchanting read with vivid characters and engaging prose, although the action was rather lackluster. Review to come.
>> READING NEXT <<
Six of Crows by Leigh Bardugo (PBK)
Discovered a paperback "International" edition so going to try and read this before seeing the author next month!
So what are you reading this week?