Welcome to The #FridayReads Review, a regular Friday segment where I share what I've been reading the past week, and what I'm planning to read next! Want to join the Friday fun? Post your own #FridayReads Review and leave the link in the Comments below, or just Comment with what you've been reading!
>> CURRENTLY READING <<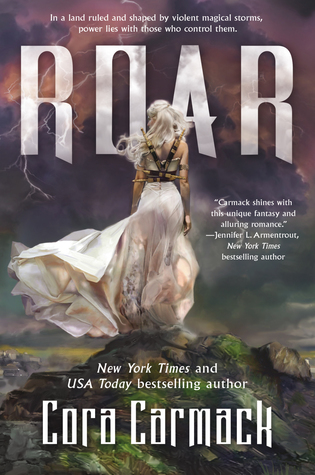 Roar by Cora Carmack (ARC)
While the instalove triangle is a bit painful to swallow, otherwise this has been an intense and interesting story with great writing and enchanting magic. Definitely invested and in for the full read! (Want to win a poster of the gorgeous cover? Check out my pre-order promotion giveaway here!)
>> ON HOLD <<
Blood Rose Rebellion by Rosalyn Eves (ARC)
The writing is decent and the magic somewhat interesting, but I've read this plot so many times and it's on the quieter side so I just can't get into it. Put it on hold for now but not sure if I'll ever get back to it.
>> JUST FINISHED <<
Anonymous Noise vol. 1 by Ryoko Fukuyama (PBK)
4 Stars
.
As anticipated this is a very emotionally charged story about unrequited love and abandonment issues, but as one can expect from Ryoko it had fun and unique characters, a strong and different plot, and really (and literally) rocked. I will definitely be continuing this series through the library.
The Marked Girl by Lindsey Klingele (ARC)
2 Sta
rs.
Finally finished this after almost two months. I rather enjoyed the first half or so, but eventually the main character and especially the romance really came to irk me and when I became too busy to read much for a while I lost almost all interest in what happened and had no trouble setting the book aside. By that time I was over three-fourths of the way through though and determined to finish it, so I picked my way through when I had spare moments. Now that it's over, even with its cliffhanger ending, I'm completely uninterested in any aspect of the story or any of the characters and will sadly not be picking up the sequel.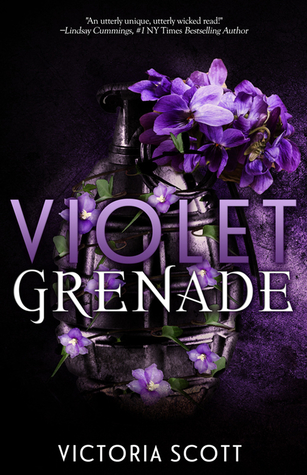 Violet Grenade by Victoria Scott (ARC)
Tried the first few chapters, but while it has some interesting and original concepts (and short chapters which I always enjoy) it's just a touch too gritty for my tastes and I'm really not fond of the voice.
Riders by Veronica Rossi (ARC)
Tried the first few chapters, but while the voice was engaging and I always enjoy short chapters, stories told almost entirely in flashback hold no tension for me.
>> [POSSIBLY] READING NEXT <<
(subject to change with my ever-shifting reading whims)
Haven't tried Cristin yet but I've heard amazing things so since I won an ARC I'll give it a try.
So what are you reading this week?