I am SO excited to reveal the trailer for Book 3 of Dawn Metcalf's Twixt Series, INSIDIOUS, which releases in two weeks on August 25, 2015 from Harlequin Teen!! Check it out below along with the other books in this amazing series, and enter to win the very first signed copy of the book plus gorgeous signed swag!
Now without further ado...
THE BOOK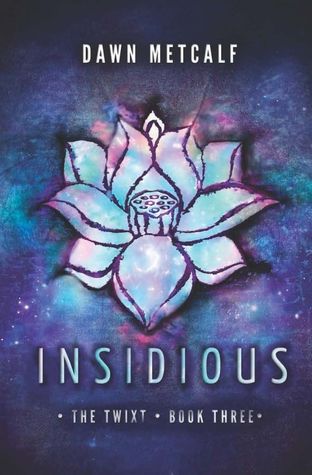 Title: Insidious (The Twixt #3)
Release Date:
August 25, 2015
Summary:
True evil is rarely obvious. It is quiet, patient.
Insidious.
Awaiting the perfect moment to strike.
Joy Malone finally knows who she is, where she comes from and how to live in two worlds at once. And now she can introduce her family and friends to her mysterious boyfriend, Indelible Ink. But when Ink's twin sister, Invisible Inq, calls in a favor, Joy must accept a dangerous mission to find a forgotten door between worlds—a door hiding a secret that some will kill to keep.
Unseen enemies, treasonous magic and an unthinkable betrayal threaten both the Twixt and human worlds as Joy races to expose an ancient conspiracy and unleash the unalterable truth—some secrets cannot remain secret forever.
PURCHASE LINKS:
OTHER BOOKS IN THE SERIES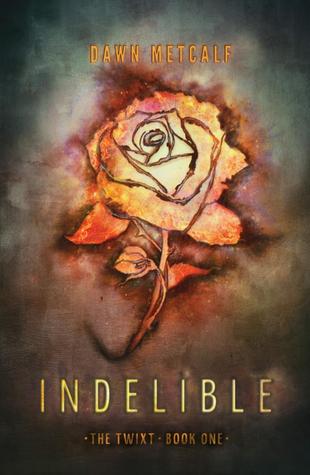 Title: Indelible (The Twixt #1)
Release Date:
July 30, 2013
Summary:
Some things are permanent.
Indelible.
And they cannot be changed back.
Joy Malone learns this the night she sees a stranger with all-black eyes across a crowded room—right before the mystery boy tries to cut out her eye. Instead, the wound accidentally marks her as property of Indelible Ink, and this dangerous mistake thrusts Joy into an incomprehensible world—a world of monsters at the window, glowing girls on the doorstep, and a life that will never be the same.
Now, Joy must pretend to be Ink's chosen one—his helper, his love, his something for the foreseeable future...and failure to be convincing means a painful death for them both. Swept into a world of monsters, illusion, immortal honor and revenge, Joy discovers that sometimes, there are no mistakes.
Somewhere between reality and myth lies…
THE TWIXT
Title: Invisible (The Twixt #2)
Release Date:
September 30, 2014
Summary:
Some things lie beneath the surface.
Joy Malone wants it all: power, freedom and the boyfriend who loves her. Yet when an unstoppable assassin is hired to kill her, Joy learns that being the girl with the Sight comes with a price that might be too high to pay. Love will be tested, lives will be threatened, and everyone Joy knows and cares about will be affected by her decision to stand by Ink or to leave the Twixt forever.
Her choice is balanced on a scalpel's edge and the consequences will be more shattering than anyone can know.
THE AUTHOR
Dawn Metcalf has always lived on the edge between reality and magic, which explains her current profession and love of fantasy books and games. Her passions include karate, fairy tales, Victoriana and dark chocolate, often combining one or more of them in unexpected ways. Currently, she lives with her husband and family in northern Connecticut. If they had a sign, it would be: Confounding the Neighbor Children Since 1999. Dawn's current Young Adult series with Harlequin Teen, The Twixt, has four titles: Indelible (July 2013), Invisible (September 2014), Insidious (August 2015), and Invincible (2016). She debuted with a Young Adult standalone, Luminous (June 2011, Dutton Juvenile).
GIVEAWAY
Enter to win the very first signed copy of INSIDIOUS plus a signed swag pack!
You can also win 1 of 3 signed swag packs,
which include a signed bookmark and set of temporary tattoos!
US/CAN only | Must be 13+ years to enter | Good luck!
a Rafflecopter giveaway