Welcome to The Friday Reads Review, a regular Friday segment where I share what I've been reading the past week! Want to join the Friday fun? Post your own Friday Reads Review on your blog, and then leave the link in the Comments below!
>> CURRENTLY READING <<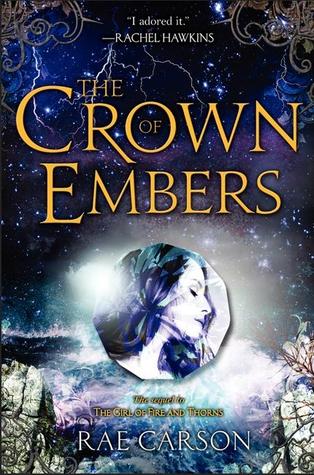 The Crown of Embers by Rae Carson (PBK)
The Left Behinds by David Potter (ARC)
I just finished The Accident Season last night and my shredded reading feels weren't clear what they wanted to read so I grabbed these two. An amazing fantasy may be just what I need to pull me out of the contemporary mire, but a historic and comical middle grade may be more my brain's speed right now...
>> JUST FINISHED <<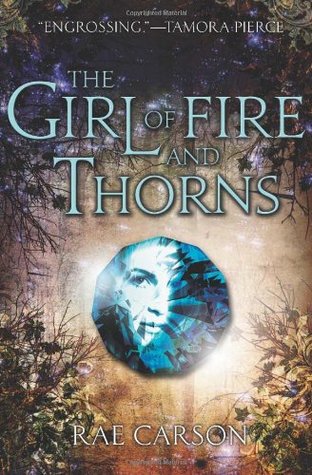 The Girl of Fire & Thorns by Rae Carson (ARC)
4 Stars
.
An engrossing read with a realistic main character, vivid description, diverse world, and intense religion, even if the magic was rather weird. SO glad I have the entire series on hand to binge! Review to come.
The Accident Season by Moira Fowley-Doyle (ARC)
3 Star

s.
This was not my kind of read. I like my stories light, not heavy, and this was most definitely a heavy story. The longer I read it the heavier I felt, like it was slowly piling bricks on my chest. If this hadn't been a review book I wouldn't have made myself finish it, and unlike the few other contemporaries I've read I didn't get anything out of it except a slightly depressed week. But while it was heavy and depressing, it was also highly imaginative and rather beautiful, and I think it will prove a rather breathtaking read for those who enjoy this kind of story. Review to come.
>> READING NEXT <<
Sakura Hime vol. 3 by Arisa Tanemura (PBK)
Volume 2 wasn't quite as good as Volume 1, but I'm up to continue the series.
So what are you reading this week?