Welcome to my stop on the ZERO DAY Blog Tour, presented by Irish Banana Tours! Today author Jan Gangsei shares the Top 10 interesting facts she learned doing ZERO DAY research, all of which I found fascinating and I think you will too! At the end you can enter to win a finished hardcover of this thrilling YA read, and do be sure to check out the rest of the ZERO DAY Blog Tour!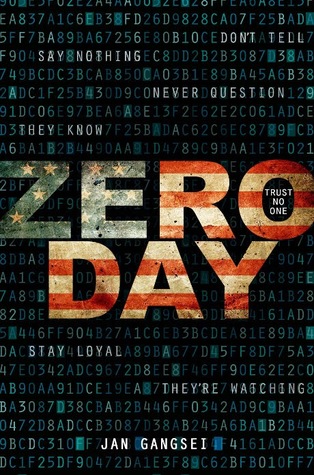 Title: Zero Day
Author: Jan Gangsei
Release Date: January 12, 2015
Publisher: Disney-Hyperion
Summary:
Eight years ago, Addie Webster was the victim of the most notorious kidnapping case of the decade. Addie vanished—and her high-profile parents were forced to move on.
Mark Webster is now president of the United States, fighting to keep the oval office after a tumultuous first term. Then, the unthinkable happens: the president's daughter resurfaces. Addie is brought back into her family's fold, but who is this sixteen-year-old girl with a quiet, burning intelligence now living in the White House? There are those in the president's political circle who find her timely return suspicious.
When the NSA approaches Darrow Fergusson, Addie's childhood best friend and the son of the president's chief of staff, he doesn't know what to think. How could this slip of a girl be a threat to national security? But at the risk of having his own secrets exposed by the powerful government agency, Darrow agrees to spy on Addie.
It soon becomes apparent that Addie is much more than the traumatized victim of a sick political fringe group. Addie has come with a mission. Will she choose to complete it? And what will happen if she does?
THE AUTHOR
Jan Gangsei grew up in small-town Vermont, reading Nancy Drew mysteries, putting on backyard shows with her best friend and dreaming about exploring the world. After college, she landed a job as a newspaper reporter covering politics and the police beat, and was astonished to discover she could actually get paid to write and tell stories. Since then, she's lived in Key West, New York City, DC and Barbados. She's now settled with her family in northern Virginia, where she writes full time with a cup of hazelnut coffee in one hand and a Jack Russell terrier named Watson curled under her legs. Her debut young adult novel, ZERO DAY, publishes with Disney-Hyperion in January, 2016.
Some random facts about Jan:
* Soon after she learned to walk she was stuck on a pair of skis (Vermont law), which she promptly removed and watched as they slid down the mountain solo -- likely explaining her future love of physics (and staying safely in the lodge).
* She's a graduate of the DIA's attache program for spouses, where she learned how to properly set a table, wear an evening gown, and disable an attacker with a few well-placed kicks. She suggests you don't ever sneak up on her in a dark alley, especially if she's wearing heels.
* She has tons of favorite authors, but some of her biggest influences growing up include: Judy Blume, Margaret Atwood, Edith Wharton and Kurt Vonnegut. (Also, whoever wrote the copy for the back of her Cheerios box, which she's pretty sure she'd memorized by third grade.)
* She loves meeting new people, and interacting with other readers and writers. Drop her a note and say hello here or on Twitter!
TOP 10
Interesting Facts Jan Gangsei Learned Doing ZERO DAY Research
Ooh, what a great topic! DC is my city, so I'm quite familiar with a lot of the settings in the story (and went on several field trips to make sure I had things right!). But along the way, I learned a number of things I didn't know. So here they are, in no particular order!
1. It's actually possible to hack a newer model car's operating system and, in theory, take control of it. Scary, huh? (Makes me glad to drive a very basic FIAT that I actually have to use a real key to start…)


2. Secret Service code names date back to when electronic communications weren't encrypted; now they are used more out of tradition than necessity. Generally, the First Family's names all start with the same letter.


3. Speaking of letters, DC's streets go from A-W, but there's no J Street (something I never noticed until I started routing a fictional motorcade through town!). Legend has it the "J" was excluded because DC designer Pierre L'Enfant harbored a deep hatred for Chief Justice John Jay. But no, it was simply because typography hadn't been standardized yet, and J's and I's were often used interchangeably. (I personally think the fictional version is more interesting!)


4. You can also hack into all sorts of medical devices—pacemakers, insulin pumps—just by using a Bluetooth connection, and in theory kill someone with them. (h/t to my doctor brother and his cardiologist best friend for alerting me to this. Also, note to self: BE NICE to doctor brother and cardiologist best friend… ;)


5. If Darrow attended Sidwell Friends (the private Quaker school that serves as the inspiration for Cabot), he'd have to find somewhere else to flex his biceps because there's no boys crew team at Sidwell, just girls.
6. While living in the White House, the First Family picks up the tab for their own food, toiletries, personal dry cleaning, etc. (the government obviously foots the bill for official functions). Every month, the family is presented with a bill for household expenses (something that has occasionally come as a shock to new White House residents – First Lady Rosalynn Carter was said to be quite put off when she got her first bill and saw how much more expensive DC prices were than back home in Georgia!).
7. The Secret Service has never had a traitor in their ranks—the NSA, CIA and FBI have all been infiltrated by foreign spies, but no member of the protective service has ever been corrupted by an outside government. (One more reason Agent Alvarez rocks!)
8. The White House's quarter-mile jogging track where Addie runs was installed back in 1993 for then-President Bill Clinton because his frequent off-premise jogs were disrupting DC traffic (as if the constant motorcades and blocked roads around here aren't enough!).
9. There are rumored to be numerous safe houses scattered around northern Virginia, hidden in plain sight. You really never can tell who your neighbors are around here—as one family discovered when they put their lakefront home "Alvictus" up for sale in 2014. A little digging by their realtor unearthed that the Manassas estate was once a CIA-run safe house, used to hide away Russian defectors during the Cold War. Hopefully hidden cameras and bugs didn't convey with the washer and dryer…


10. The NSA has already set their sights on the next generation of cryptographers and cyber sleuths – aspiring codemakers (and breakers!) can join the NSA's CryptoKids program here:
https://www.nsa.gov/kids/
.
And that's it! This has been a lot of fun, Skye! Thanks for having me and hope you enjoy ZERO DAY!
~ ~ ~ ~ ~
THE GIVEAWAY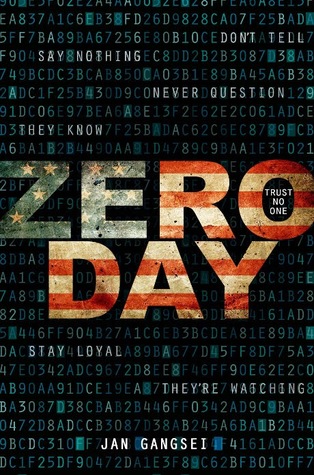 Enter belo
w for chance to win one of three finished hardcovers of ZERO DAY! US only.