Welcome to The #FridayReads Review, a regular Friday segment where I share what I've been reading the past week, and what I'm planning to read next! Want to join the Friday fun? Post your own #FridayReads Review and leave the link in the Comments below, or just Comment with what you've been reading!
>> CURRENTLY READING <<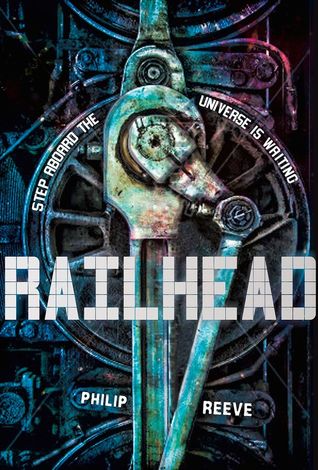 Railhead by Philip Reeve (ARC)
While the heist turned out to be a long con instead of the hit-and-run I expected from the summary, the worlds have been dazzling and although it's a slower read than anticipated I'm enjoying the story well enough.
Pick of the Litter vol. 5 & 6 by Yuriko Suda (PBK)
3 Stars. I'd only read vol. 1 when I picked this up so a few elements were a little confusing, but as I couldn't get my hands on vols. 2-4 (the whole series is now out of print) I made do. An overall fun read with a slightly bittersweet ending - hope to read the rest of the series someday!
>> READING NEXT <<
The Incredible Adventures of Cinnamon Girl by Melissa Keil (HBK)
Argh why must I be such a slow reader...
T-T
So what are you reading this week?