Welcome to The #FridayReads Review, a regular Friday segment where I share what I've been reading the past week, and what I'm planning to read next! Want to join the Friday fun? Post your own #FridayReads Review and leave the link in the Comments below, or just Comment with what you've been reading!
>> CURRENTLY READING <<
My Hero Academia vol. 3 by Kohei Horikoshi (PBK)
While the character roster is growing uncomfortably large, this is an interesting superhero saga.
The Smithsonian Book of Books by Michael Olmert (HBK)
Taking a much-needed novel break this weekend. I've been slowly reading chapters of this for a while now as b
ooks are my passion, and it's proved an amazing read and resource.
Raging Sea by Michael Buckley (ARC)
2.5 Stars. While I really enjoyed the first book, this sequel was a disappointing and rather torturous read due to a serious lack of common sense and ingenuity from both the characters and the story. While the second half was better than the first and the climax a thrilling ride, thanks to the last page I will sadly not be interested in finishing the trilogy. Review to come.
Bloody Mary vol. 1 by Akaza Samamiya (PBK)
3 Stars.
Relatively interesting vampire premise but somewhat lackluster execution. Still, interesting enough to give another volume and see where it's going.
>> READING NEXT <<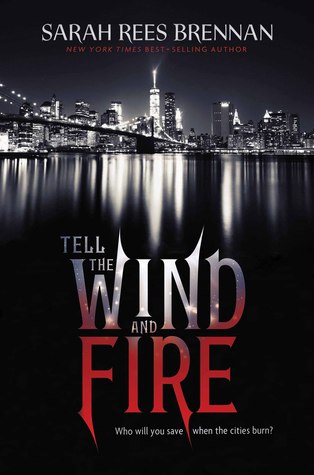 Tell the Wind and Fire by Sarah Rees Brennan (ARC)
Soon my pretty, soon...
So what are you reading this week?