Welcome to The #FridayReads Review, a regular Friday segment where I share what I've been reading the past week, and what I'm planning to read next! Want to join the Friday fun? Post your own #FridayReads Review and leave the link in the Comments below, or just Comment with what you've been reading!
>> CURRENTLY READING <<
The Lost Compass by Joel Ross (ARC)
Started a bit slow but after some unexpected twists it's been an adventurous read!
Dimension W vol. 1 by Yuji Iwahara (PBK)
An
extremely
rare Goodreads win! Very interesting future story of bounty hunters, robots, and
Iron Man
-esque Tesla coil batteries.
The Knights of Crystallia by Brandon Sanderson (HBK)
4 Sta
rs.
Not quite as adventurous as the first two books, but still a fun and witty story with a strong ending. Can't wait for the next book! Review to come.
>> READING NEXT <<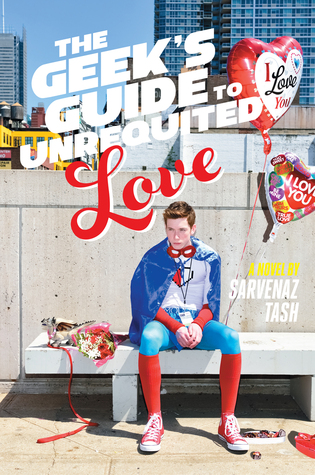 The Geek's Guide to Unrequited Love by Sarvenaz Tash (ARC)
I've been looking forward to this one for a while and am excited to finally read it soon!
So what are you reading this week?