It's been quite a while, but I have so much to share that I decided to bring back my "Currently..." segment, in which I let you know what I'm currently up to on a number of
highly
important topics.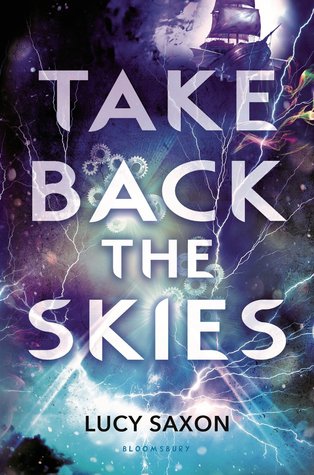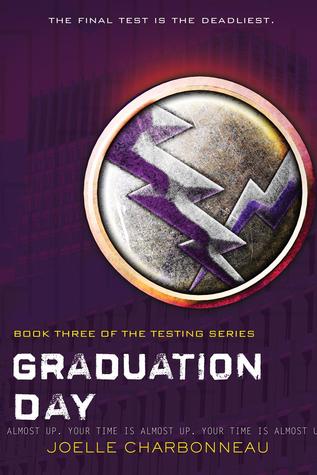 Novels
:
Currently reading:
Relax, I'm a Ninja
by Natalie Whipple. There are very few authors I would purchase a self-published book full price to read, and Natalie is top of the list. I'm halfway through and it's classic Natalie, which means it pains me to put it down and do life things instead of reading it.
Just finished:
Take Back the Skies
by Lucy Saxon. A quick adventure with some seriously disturbing elements and a definite British twang. Review to come.
Reading next:
Graduation Day
by Joelle Charbonneau. I actually started this...and then stopped two chapters in when the siren call of
Ninja
just got too strong to resist any longer. I'll be finished with
Ninja
in no time at all though, so I'll dive right back in soon!

Manga
:
Just finished:
Otomen Vol. 18
by Aya Kanno, which is the final book in the series. This was a really cute story about gender roles, and the end was fraught with many aww moments.
Reading Next:
Hoping to snag
Millennium Snow Vol. 3
by Bisco Hatori and
Kamisama Kiss Vol.15
by Julietta Suzuki tomorrow at the bookstore!
Kamisama
is one of my favorite series, and I've been waiting for more in the
Millennium
series for several years now - can't wait to see where Bisco takes the story!
TV
:
MasterChef
is back! I love a good cooking show (as long as there isn't too much swearing ;). Without cable I'm at the mercy of whatever "regular" television offers, but luckily there are always a few good options. And despite the "Seriously?!" moment at the end of the last season, I'm going to watch
Under the Dome
again. No telling how many episodes I'll give it, but I am a little curious to see where they take it.
DVD
: Most of my regular shows have ended for the season (or been cancelled - I'll miss you,
The Neighbors
*sobs*), but that means all the cable shows I've missed out on are releasing on DVD! And right now there are a slew of Acorn titles, so that means
Murdoch Mysteries
Season 6,
Miss Fisher Murder Mysteries
Season 2 (*flails*), and a newly discovered
Mr. & Mrs. Murder
, which is
so good
. A "terrific lighthearted crime show" indeed, and the couple is so kooky it is so much fun - highly recommend! The last season of
Warehouse 13
also just released, so I'm re-watching Seasons 1-4 before tackling the series end. I am seriously loving so much Claudia in my life right now. <3
I've been telling everyone this summer is for writing, but so far I've been so busy with catching up on life and blogging after my college class that I haven't had much writing time. But when I do...
Project P
: Up for Second Draft edits. I actually think I can make something of this novel after all - and sell it.
Project VIN
: If I can just push through the tour scene I'm currently bogged down in (they get me every time), I think I can get a First Draft of this New Adult Dystopian down pretty quick. Staying focused and not being distracted by the three other projects that seem equally worth my time is my biggest problem. Currently considering this for my July Camp Nano project, which is definitely going to happen at this point.
The summer is heating up not only weather-wise but on this blog as well! Beginning in June, expect this blog to really start hopping!
Blog Tours
: I'm signed up for quite a few blog tours via tour websites, publishers, and authors, so be on the watch for some great interviews, excerpts, and giveaways!
Interviews
: Speaking of interviews, I'm planning one or two special author interview segments of my own. I only have one author confirmed right now so no details yet, but soon!
And in an effort to offer you, my wonderful Followers, more than just reviews and WoW posts, I'm also adding some new segments to the roster:
Random Thoughts
: I'll be sharing fleeting thoughts about anything and everything starting June 1st! As random thoughts are, these shall be sprinkled throughout the week, left for your enjoyment on empty days. Find out more about this new segment tomorrow!
Signature Saturdays
: To replace Stacking the Shelves (explanation to come), Saturdays I'll be offering pics of a signed book in my possession along with the story of how I came to acquire it.
The Sunday Post
: I've done these before, but they shall return as a regular Sunday feature.
Teaser Tuesdays
: I rarely do Top Ten Tuesdays (they take
so
much
time for me to put together), so I'm returning to Teaser Tuesdays instead. Prepare to be teased. ;)
LIFE, THE UNIVERSE,
AND EVERYTHING ELSE:
Class
: My Introduction to Writing Fiction community college class is over! And I'm very happy for it. While it was a very good experience for me to take the class, and I'm very glad I did, I don't think I'll be taking any more. I got great feedback from the group, and now it's time to buckle down and actually focus on my own writing instead of that of the collective. Oh, and for those who followed my grade stress on Twitter, I got a 100% A+. At least that's what the tiny Post-It Note the teacher put in my folder says. Yeah, I still don't believe it either.
Bookshelf
: Epic Librarian and a few publishers have been very good to me and I am WAY over capacity shelf-wise. Don't be surprised if you read of my demise under a book draft in the near future. I'm happy to report that I did away with the two huge bags of books taking up precious floor space, though! I've discovered a local teacher who is willing to take books off my hands, bless her - it pays to make friends at book signings in more ways than one. But I still kept plenty of newer titles, so be on the lookout for giveaways soon!
That's it for now! Watch for an explanatory post tomorrow about the Random Thoughts segment, and then the summer fun begins Sunday! :)