Welcome to The Friday Reads Review, a regular Friday segment where I share what I've been reading the past week! Want to join the Friday fun? Post your own Friday Reads Review on your blog, and then leave the link in the Comments below!
>> CURRENTLY READING <<
Curtsies & Conspiracies by Gail Carriger (Pbk)
Just started my new paperback this morning! Love being back in Gail's world once again.


>> JUST FINISHED <<
The Bone Season by Samantha Shannon (Pbk)
Nothing like I expected, which turned out to be both a bad and a good thing. Bad because it just wasn't as good as what I'd been expecting, but good because I had absolutely no idea what to expect and became pretty engrossed finding out what it was all about. The movement was a little random for me, and the world was complicated to the point that I had some trouble keeping things straight, but overall it was an interesting and pretty exciting read. Review to come. I think what I was expecting will be in the next book, so I'll definitely be reading on soon!
>> READING NEXT <<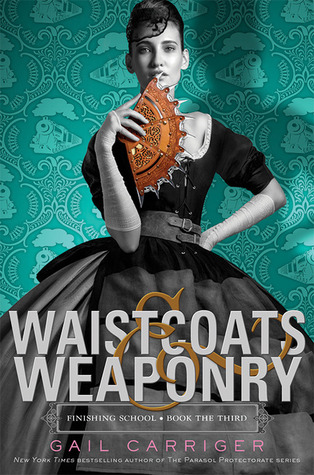 Waistcoats & Weaponry by Gail Carriger (Pbk)
A paperback of this beauty is waiting impatiently for me to get to it! Soon, pretty, soon...
So what are you reading this week?