Welcome to The Friday Reads Review, a regular Friday segment where I share what I've been reading the past week! Want to join the Friday fun? Post your own Friday Reads Review on your blog, and then leave the link in the Comments below!
I've finally finished beta-reading (although I still have to type up my notes XP) so after a month's absence I'm back to reading novels again - and that means The #FridayReads Review returns as well!
>> CURRENTLY READING <<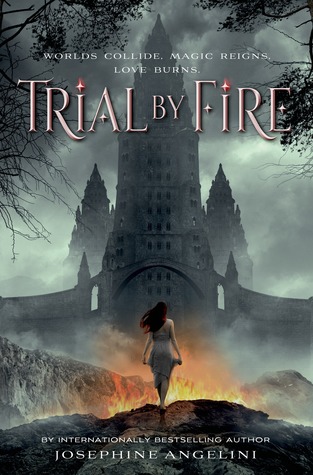 Trial By Fire by Josephine Angelini (ARC)
Really didn't know what to expect with this and I've been pleasantly surprised! The story's a little darker than I normally prefer, and the 3rd Person Omniscient POV and small print make it feel denser than it is, but it's proving a
really
interesting read. I especially like the magic, and the crucible-mechanic dynamic.
So Cute It Hurts!! vol. 1 by Go Ikeyamada (PBK)
Originally passed this one over but after seeing it everywhere I decided to give it a try after all. Just got it from the library today!
>> JUST FINISHED <<
The Leveller by Julia Durango (ARC)
4 Stars.
A short and stellar action-adventure for gamers and non-gamers alike!
Review to come.
Special A vol. 1 by Maki Minami (PBK)
3 Stars. On the recommendation of a friend I nabbed this from the library. It was pretty good - had a few fun squee moments and I see potential for the series. May try more.
>> READING NEXT <<
The Improbable Theory of Ana & Zak by Brian Katcher (ARC)
After the epic-esque fantasy I'm definitely going to need something light and fun!
So what are you reading this week?