Welcome to The #FridayReads Review, a regular Friday segment where I share what I've been reading the past week, and what I'm planning to read next! Want to join the Friday fun? Post your own #FridayReads Review and leave the link in the Comments below, or just Comment with what you've been reading!
>> CURRENTLY READING <<
Just starting this today. I haven't been having the best track record with Swoon Reads titles so I'm not expecting as much from this as I was before, but it still sounds like an interesting read so into the SR fray once more.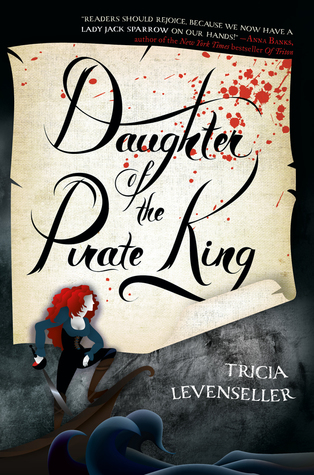 Daughter of the Pirate King by Tricia Levenseller (ARC)
4 Stars.
A quick and thoroughly entertaining pirate adventure with an easy writing style and truly kick-ass female protagonist. Wish I had the second book on hand! Review to come.
By Your Side by Kasie West (PBK)
3.5 Stars.
Not quite as good as I'd been expecting given the partial library setting, but still a good teen contemporary romance as the female protagonist had an anxiety disorder I could relate to. Review to come.
>> DNF <<
DNF at Chapter 8. As much as I really wanted and expected to like this one, I found it dull. Other than a little spy training and mysterious vans there was very little going on in the first 80 pages other than "real" life, forcing A LOT of unnecessary filler description and movement to make up the word count. Although Reagan's skills were impressive, her personality and attitude weren't, and I never connected with her or really cared for her. I liked her friend Harper, and (no surprise) love interest Luke, but their relationships with Reagan weren't worth continuing the story - nor was the action that must have been coming, eventually. It was obvious from Chapter 1 that this is supposed to be predominantly a romance, and I like my spy stories to put the thrill first. I tried to read past Chapter 8 but found myself immediately skimming and then flipping whole pages, so as I really don't care what happens next or how it ends I'm passing on the rest.
DNF at Page 114. Although quirky Kat and Meg eventually grew on me (even Meg's rambling viewpoint), their prospective boyfriends were cute and funny, and there were a few LOL moments, the school project plot was too mundane to maintain my interest and it read more MG than YA which unbalanced Meg's occasional older teen actions. The OCD and ADHD depictions seemed realistic, and I'm sure many - especially teens - will really connect with Meg and Kat and the story, but personally I'm just not engaged enough to finish.
>> [POSSIBLY] READING NEXT <<
(subject to change with my ever-shifting reading whims)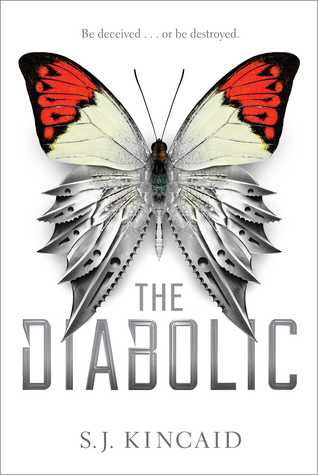 It's really about time I read this one. Keeping my fingers crossed I love it!
So what are you reading this week?