Welcome to The #FridayReads Review, a regular Friday segment where I share what I've been reading the past week, and what I'm planning to read next! Want to join the Friday fun? Post your own #FridayReads Review and leave the link in the Comments below, or just Comment with what you've been reading!
>> CURRENTLY READING <<
I've been craving light, simple reads of late and that typically means contemporaries, so I grabbed this purple pretty. Currently 45% through and while it does have some fun and snark that I'm enjoying, it also has a dark, somewhat unsettling side that I fear won't end well. Still, I'm invested enough to see it through.
I'm currently out of sorts thanks to the season transition so due to a sudden desperate need for a young and magical read I pulled this randomly off the shelf. While normally I would've DNFd this wandering and non-linear story not 50 pages in (I think I actually did, long ago), for now I'm just enjoying the mindless magical adventure.
>> DNF <<
DNF at Page 45. Another Swoon Reads bites the dust. *sigh* Despite the protagonist being a writer I just didn't connect with her, and although the alternate worlds premise was interesting I couldn't even get through the explanation of how they worked to reach the actual travelling into them. Mainly though the story didn't feel properly balanced, and I wasn't really fond of the writing style. Would recommend Claudia Gray's
A Thousand Pieces of You
instead.
>> [POSSIBLY] READING NEXT <<
(subject to change with my ever-shifting reading whims)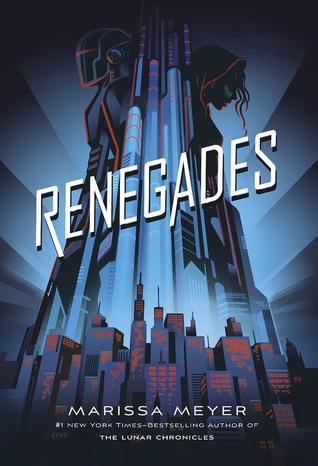 *FLAILS*
So what are you reading this week?