Welcome to The Friday Reads Review, a regular Friday segment where I share what I've been reading the past week! Want to join the Friday fun? Post your own Friday Reads Review on your blog, and then leave the link in the Comments below!
>> CURRENTLY READING <<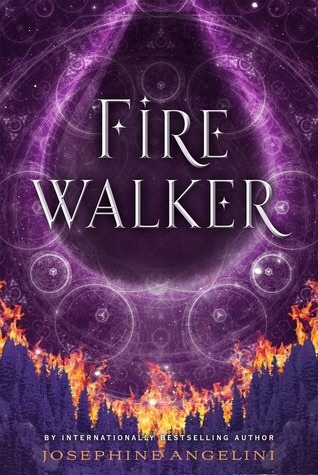 Firewalker by Josephine Angelini (ARC)
With CampNano in full swing it's been a slow reading week for me. I am making progress though, and only have about a fourth to go. The first half was a little slow as they recuperated from the events of the last book, but they returned to the action in the second half and it's been all the tense all the time since. I've heard there's a huge cliffhanger at the end, so the dread it is building...
>> JUST FINISHED <<
The Assassination Classroom vol. 3 by Yusei Matsui (PBK)
3.5 Stars. This continues to be an amusing and entertaining series. Will definitely be reading more.
Special A vol. 17 by Maki Minami (PBK)
3.5 Stars for the series (this is the last volume). A manga friend recommended the series and since my library branch had most of the volumes shelved I decided to binge them. Overall it's a light, fun, romantic read without much substance. As with Maki's other series, Voice Over!, it got better as it went along, although it fell a little short for me at the end.
>> READING NEXT <<
The Nightmare Academy by Mindee Arnett (ARC)
After winning the third book from the author (*flails*), I'm dying to re-read this pretty and binge the rest! If I can get my hands on a softcover of The Nightmare Dilemma soon...
So what are you reading this week?