Welcome to The Friday Reads Review, a regular Friday segment where I share what I've been reading the past week! Want to join the Friday fun? Post your own Friday Reads Review on your blog, and then leave the link in the Comments below!
>> CURRENTLY READING <<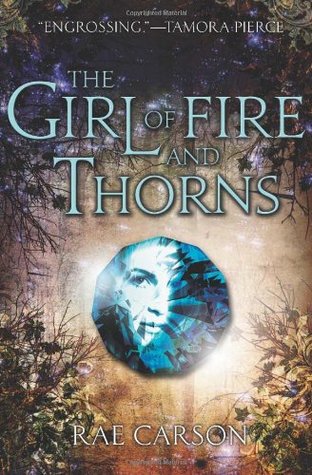 The Girl of Fire & Thorns by Rae Carson (ARC)
Randomly decided to finally give this series a try and OMG IT IS AMAZING - the realistic main character, the vivid description, the diverse world, the intense religion. SO glad I have the entire series on hand to binge!
Twin Star Exorcists vol. 1 by Yoshiaki Sukeno (PBK)
The sample interested me, so I nabbed this at the library.
>>DNF<<
Linesman by S.K. Dunstall (MMP)
DNF at Page 36. The premise is really interesting but there's something off about the writing that makes the story and character not interesting. Really disappointed.
>> JUST FINISHED <<
The Demon Prince of Momochi House vol. 1 by Aya Shouoto (PBK)
4.5 Stars. Wow this was a lot better than I was expecting! Great characters, and so much potential and mystery. Definitely going to be continuing the series, as well as purchasing this pretty and future volumes. Highly recommend for Kamisama Kiss fans.
Kimi Ni Todoke vol. 18 by Karuho Shiina (PBK)
3 Stars.
This continues to be a relatively interesting series, I guess - sweet when everything is going well but frustrating when not as the drama drags out way too long. Glad I'm almost out of volumes.
>> READING NEXT <<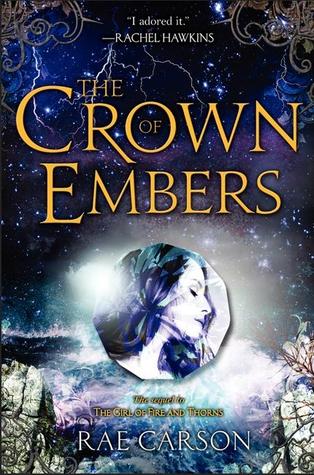 The Crown of Embers by Rae Carson (PBK)
The Accident Season by Moira Fowley-Doyle (ARC)
I know I'll want to slide straight into the next book after Fire & Thorns, but Accident Season has seriously been calling my name so we'll have to see...
So what are you reading this week?