Welcome to The #FridayReads Review, a regular Friday segment where I share what I've been reading the past week, and what I'm planning to read next! Want to join the Friday fun? Post your own #FridayReads Review and leave the link in the Comments below, or just Comment with what you've been reading!
>> CURRENTLY READING <<
Supervillains Anonymous by Lexie Dunne (PBK)
I'm behind on reviews so I happily picked up this non-review read. I'm enjoying the thrills and twists for the most part, but it's broken into fight chunks and downtime chunks and the downtime chunk I'm currently in has gone on way too long.
Natsume's Book of Friends vol. 4 by Yuki Midorikawa (PBK)
A quieter, contemplative serial centered around Japanese folklore.
Scored volumes 4-7 at the used bookstore and since I've been reading it out of order and haven't read these yet I'm excited to get a bit more background!


>> JUST FINISHED <<
Waistcoats & Weaponry by Gail Carriger (PBK)
5 Sta
rs.
Goodness what a delightful read, and even more so the second time! Review (finally) to come soon.
>> READING NEXT <<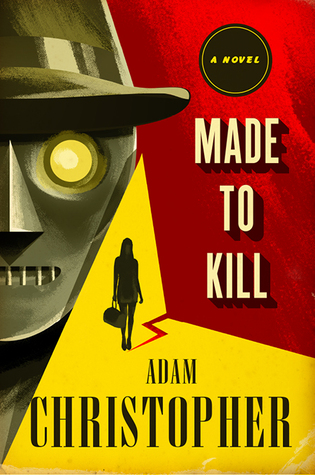 Made to Kill by Adam Christopher (ARC)
Next, my pretty, next...
So what are you reading this week?