Welcome to The #FridayReads Review, a regular Friday segment where I share what I've been reading the past week, and what I'm planning to read next! Want to join the Friday fun? Post your own #FridayReads Review and leave the link in the Comments below, or just Comment with what you've been reading!
>> CURRENTLY READING <<
Decided to give this short read a try before tackling Starfall - starting it this afternoon!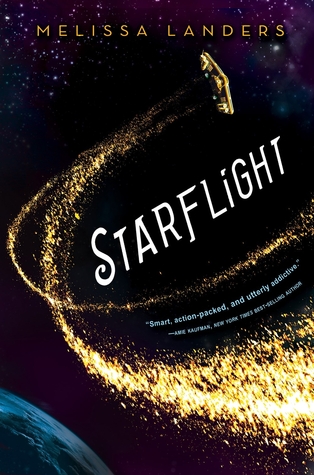 Starflight by Melissa Landers (ARC/HBK)
5 Stars. Just as good as I my first read last year!
You check out my gushing review here.
4.5 Stars. I cried. I laughed. I foresee using up a box of tissues for the final volume later this year.
>> [POSSIBLY] READING NEXT <<
(subject to change with my ever-shifting reading whims)
Finished my
Starflight
re-read so on to the companion sequel next! Will have to brave the hardcover, but needs must.
So what are you reading this week?