Welcome to The #FridayReads Review, a regular Friday segment where I share what I've been reading the past week, and what I'm planning to read next! Want to join the Friday fun? Post your own #FridayReads Review and leave the link in the Comments below, or just Comment with what you've been reading!
>> CURRENTLY READING <<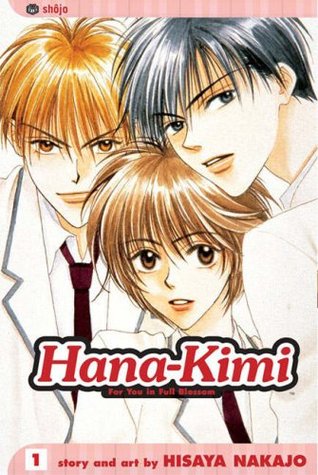 Currently about 230 pages in. I'd forgotten how rather annoyingly angry Harry is in this one, and how long and somewhat dull the beginning can be before we get to school. Either a little of the sparkle has finally worn off, or I'm just not as in the mood for it as I thought. Still, overall a solid read as always.
Hana-Kimi Series by Hisaya Nakajo (PBK)
Still slowly purging my manga and hit on this 23-volume series. It's a solid and overall pretty fun story, but after diligently reading the first three volumes I've resorted to skimming the rest which can be a Sell Pile indicator - my interest in manga has finally waned some so I may have outgrown this series. Who knows though, I'm still enjoying it despite the skimming - I'll give it the whole series before I decide.
>> [POSSIBLY] READING NEXT <<
(subject to change with my ever-shifting reading whims)
Book Group is speedily sneaking up on me again and this is one the titles up for discussion.
So what are you reading this week?