Welcome to The Friday Reads Review, a regular Friday segment where I share what I've been reading the past week! Want to join the Friday fun? Post your own Friday Reads Review on your blog, and then leave the link in the Comments below!
>> CURRENTLY READING <<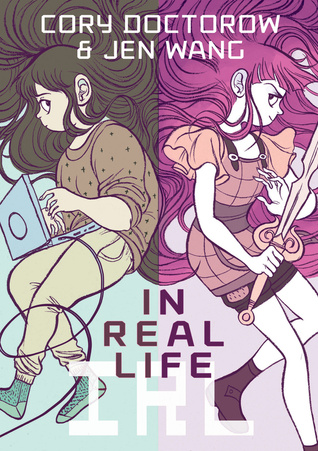 In Real Life by Cory Doctorow & Jen Wang (Pbk)
Looked interesting so I grabbed it. Starting at lunch today...


>> JUST FINISHED <<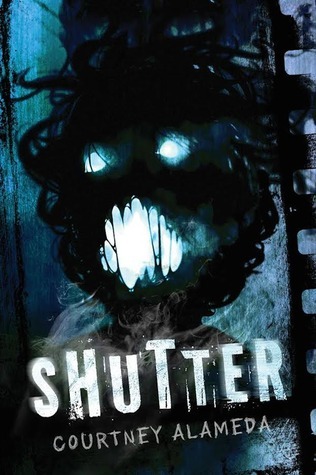 I'm cleaning out both my Currently Reading and library piles (mostly manga) in preparation for
The Bone Season
readalong next week, and I finished so many good books in the last few days I just had to mention them!
Shutter by Courtney Alameda (ARC)
4.5 Stars! I almost never read horror, but when I discovered this was about a girl who hunts the undead with an analog camera, it was just too interesting not to read. And it turned out even better than I'd hoped - thrilling story, chilling writing, and strong, capable characters. If you can stomach a few scenes of disturbing images and some violence, I recommend it for anyone who loves a stellar read. And I highly recommend it for fans of the manga series, Blue Exorcist. Review to come!
Etiquette & Espionage by Gail Carriger (Pbk)
My 4th re-read, and
as always it was just as enjoyable a read as the times before! Gail has such a delightful and witty way with words, how she strings them together simply never get old.
Be a Perfect Person in Just Three Days! by Stephen Manes (Pbk)
My parents read this after seeing it at a local school where they volunteer, and to get in on the wacky discussion they were having I decided to read it as well. It took me less than an hour. An amusing and playful story about how one can really be a perfect person - and if it's really worth it.
Nothing Can Possibly Go Wrong by Prudence Shen & Faith Erin Hicks (Pbk)
Nerds and jocks/cheerleaders working together for a common cause (money, yes, but a cause none the less) - always a beautiful thing. A quick, fun and funny read with a little something for everyone: smear campaigns, robot battles, basketball, family drama, male hysterics, and an eex-cellent ending.
Jiu Jiu Vol. 1 by Touya Tobina (Pbk)
Grabbed this from the library purely on a whim with no idea what it was about and was pleasantly surprised to discover just my kind of series! Dark but humorous about a demon hunter girl and the brother wolves she raises. Can't wait to read more.
>> READING NEXT <<
The Bone Season by Samantha Shannon (Pbk)
A few more manga and then it's time for
The Bone Season Readalong
!
So
excited to finally read this beauty!!
So what are you reading this week?