Welcome to my stop on the
Not in the Script
Blog Tour! Check out author Amy Finnegan's Romance Top 3x3 (her 3 favorite picks on three romantic subjects) and enter to win a prize pack!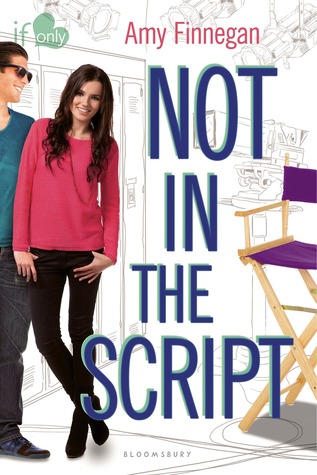 Title: Not in the Script
Release Date: October 7, 2014
Publisher: Bloomsbury USA Childrens

Summary:
Millions of people witnessed Emma Taylor's first kiss—a kiss that needed twelve takes and four camera angles to get right. After spending nearly all of her teen years performing on cue, Emma wonders if any part of her life is real anymore . . . particularly her relationships.
Jake Elliott's face is on magazine ads around the world, but his lucrative modeling deals were a poor substitute for what he had to leave behind. Now acting is offering Jake everything he wants: close proximity to home; an opportunity to finally start school; and plenty of time with the smart and irresistible Emma Taylor . . . if she would just give him a chance.
When Jake takes Emma behind the scenes of his real life, she begins to see how genuine he is, but on-set relationships always end badly. Don't they? Toss in Hollywood's most notorious heartthrob and a resident diva who may or may not be as evil as she seems, and the production of Coyote Hills heats up in unexpected—and romantic—ways.
PURCHASE LINKS:


Amy Finnegan writes her own stories because she enjoys falling in love over and over again, and thinks everyone deserves a happy ending. She likes to travel the world—usually to locations where her favorite books take place—and owes her unquenchable thirst for reading to Jane Austen and J.K. Rowling. Her debut novel, NOT IN THE SCRIPT, came about after hearing several years of behind-the-scenes stories from her industry veteran brother. She's also been lucky enough to visit dozens of film sets and sit in on major productions such as
Parks and Recreation
and
Parenthood
.
Amy Finnegan's
Romance Top 3x3
#1: Top 3 Favorite Romance Movies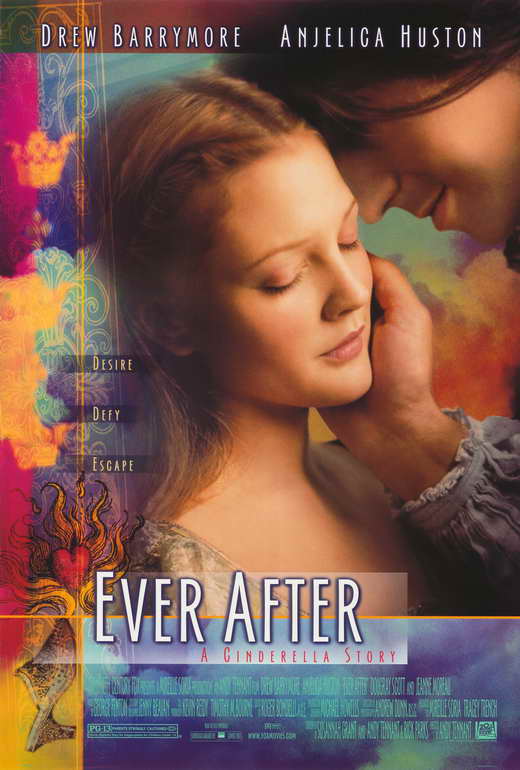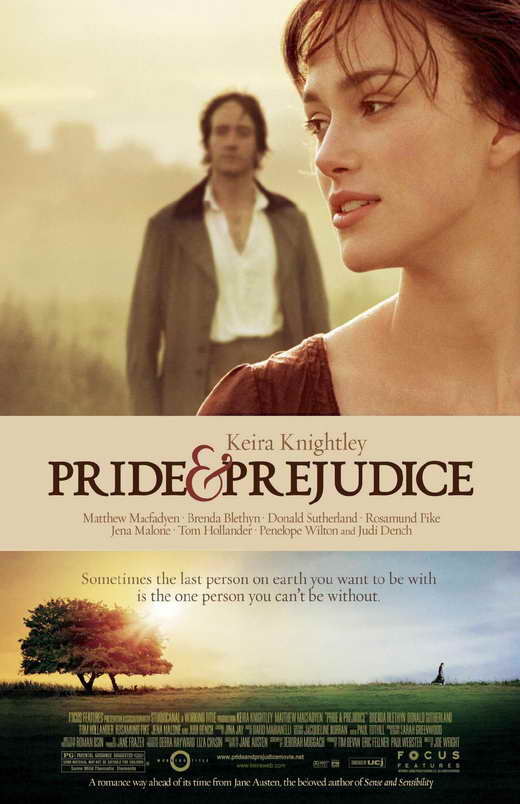 1. EVER AFTER. My far-and-away favorite adaptation of Cinderella! The humor is fantastic, the cinematography and script are near perfect, and the romance gives me raging butterflies. Dougray Scott is my dream prince! I'd climb up the highest tower and cry for help any day of the week for him. And this is my favorite movie of Drew Barrymore's too: her trademark awkwardness hits all the right notes. Year after year, the aww moments continued to affect me the same way. I'm so in love with this story.
2. PRIDE AND PREJUDICE (the 2005 feature film). I know a lot of people prefer the Colin Firth mini-series of P&P, and I swoon over that version too, but I'm an even bigger fan of this movie. Firth and Matthew Macfayden are entirely interchangeable for me as far as Mr. Darcy goes—I'm completely in love with whoever is on the screen at the moment—but I think the 2005 movie has a much better cast overall. And to successfully tell this story in just 100 minutes is miraculous. Yes, I think it should've been longer, but even the six-hour mini-series doesn't give me enough of what I want!
3. THE YOUNG VICTORIA. If you aren't crazy about this movie, you haven't seen it yet. Based on the journals of Queen Victoria herself (she kept journals throughout her entire life), it tells the love story of her courtship with and early marriage to Prince Albert. The acting is superb. The script, the locations, the costumes—all brilliant! The real-life relationship these two had is the stuff that legends are made of. I won't spoil anything if you don't know much about them, but talk about true love (in very unusual circumstances).
#2: Top 3 Favorite Love Songs
1. SOMETHING by The Beatles/George Harrison. In my opinion, there's never been a song full of more emotional pull. Typically I would say a Beatles song was just, you know, written by the BEATLES, and that would be enough. But George was known as the "quiet Beatle," and this song he wrote and performed deserves more than just the name of his massively famous band on it. It's his song, and it feels that way. It's beautiful, it's moving, and it's entirely seductive. I couldn't deal without this song in my life. No, really. Could . . . not . . . deal. There are several versions of it. My favorite was originally recorded for their Abbey Road album. My second favorite version was actually recorded live by Jim Sturgess for the movie, Across the Universe. (Jim Sturgess needs his own album!)
2. AGAINST ALL ODDS by Phil Collins. This is another song that pulled me in decades ago and I've never become tired of it. It's filled with longing, regret, and downright sorrow over lost love. Phil Collins at his very best. As a side note, I find it interesting that so many timeless love songs are written and performed by men, proving that they are much more romantic and sensitive than we often give them credit for.
3. WHEN YOU SAY NOTHING AT ALL by Alison Krauss. Do you ever notice that songs by singer-songwriters are often performed with deeper passion and emotion—like the words really mean something—than those performed by a more typical artist who records a song written by someone else? No? Listen to this song and you'll know what I'm talking about. Easily one of my all-time favorites!
#3: Top 3 Favorite Romantic YA Reads
I'll answer this question by naming a few of my favorite couples who were romantically involved, but not necessarily in "romantic" books: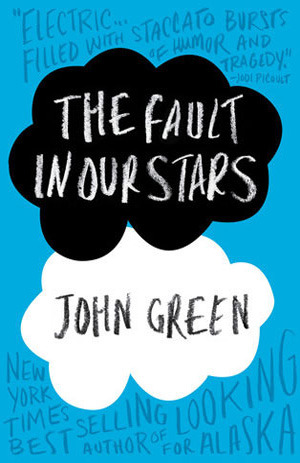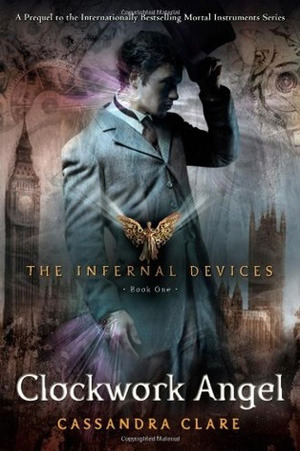 1. THE FAULT IN OUR STARS by John Green. "There's no way I'm going to read that book about cancer. No freaking way." That's what I told myself. I also told myself once I finally found the courage to start it that I wouldn't get attached to Hazel and Augustus. Just like Hazel told Augustus to not get attached to her. Well, we both fell for him. And we fell hard.
2. THE INFERNAL DEVICES TRILOGY by Cassandra Clare. I'm typically not the biggest fan of true love triangles in books. There have been 5,000 too many in the past decade or so. But this trilogy has a love triangle that kept me up at night! There isn't a moment in poor Tessa's romantic entanglements that feels false. And Tessa herself is worth the affection of both (equally fantastic) boys... who just happen to be best friends. The last book in this series is honestly one of the best series finales I've ever read—so full of unexpected and mind-blowing twists that I still get chills whenever I think back on a few of the scenes. If you think Shadowhunters are hot in the IMMORTAL INSTRUMENTS series, try them in tailcoats. I promise, you'll swoon!
3. THE HUNGER GAMES TRILOGY by Suzanne Collins. Peeta and Katniss. Heck yeah, I shipped them. I shipped them all the way to the end (even though I didn't particularly like how it all ended—but that's an entirely different discussion). The only problem is, I also loved Gale. But Peeta was so devoted and loyal and sweet, and . . . and so was Gale. And that scene in the cabin with Katniss and Gale was exceptionally perfect. But so was that beach scene with Peeta and Katniss. Crap. I totally fell for another love triangle, didn't I?

Enter below for chance to win a Not in the Script prize pack, which includes
a copy of the book, signed bookplate, bookmark, button, sparkly nail file, and flip-flop pedicure kit!
US residents only | Must be 13+ years to enter
(Cheaters do not prosper here -
be warned I check
every
entry!)
a Rafflecopter giveaway