Welcome to The #FridayReads Review, a regular Friday segment where I share what I've been reading the past week, and what I'm planning to read next! Want to join the Friday fun? Post your own #FridayReads Review and leave the link in the Comments below, or just Comment with what you've been reading!
>> CURRENTLY READING <<
Harry Potter & the Sorcerer's Stone by J.K. Rowling (PBK)
We're currently re-watching the movies and my itch to re-read the books finally become too much to bear. I'd forgotten just how different the book is from the movie, and I'm really enjoying rediscovering the wizarding world!
The Productivity Project by Chris Bailey (HBK)
Only a few chapters to go! My personal copy just arrived (I've been reading a library copy) and I'm already looking forward to re-reading (and marking up) the more personally relevant chapters and putting some of the great ideas into practice!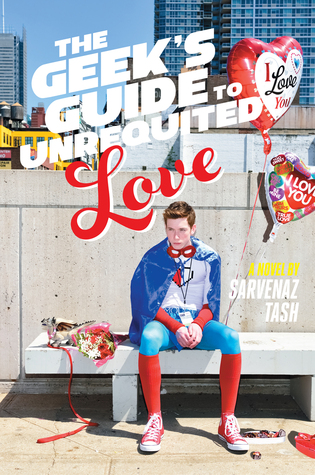 The Geek's Guide to Unrequited Love by Sarvenaz Tash (ARC)
4 Stars.
A fun but contemplative story about first love, expectations, and the chaos of real life. Review to come.
>> READING NEXT <<
Imprudence by Gail Carriger (ARC)
I'm still drafting my Prudence Read-Along reviews so I'm waiting to read this until they're done. Oh, the torture... T-T
So what are you reading this week?