Welcome to The #FridayReads Review, a regular Friday segment where I share what I've been reading the past week, and what I'm planning to read next! Want to join the Friday fun? Post your own #FridayReads Review and leave the link in the Comments below, or just Comment with what you've been reading!
>> CURRENTLY READING <<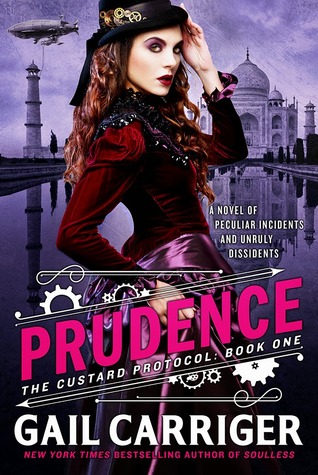 Prudence by Gail Carriger (PBK)
The re-read continues. It's been a crazy week so I sadly haven't made much progress, but when I do get to read I thoroughly enjoy it! I especially enjoyed the exotic Maltese Tower - I'd forgotten about it and really loved discovering it again!
The Productivity Project by Chris Bailey (HBK)
Getting a lot out of Part Five - will definitely have to re-read it again!
The Heiress and the Chauffeur vol. 1 by Keiko Ishihara (PBK)
4 Stars. A premise right up my alley, although there isn't much sustenance to it. That's to be expected with a two-volume series, though. Looking forward to the final volume in August!
Toradora! vol. 1 by Yuyuko Takemiya & Zekkyo (PBK)
3 Stars. A little
rowdy
and wordy for my usual tastes, but overall a playful story with a fun premise. Will definitely try the next volume.
>> READING NEXT <<
Honey So Sweet vol. 2 by Amu Meguro (PBK)
I wasn't that impressed with the first volume but found this on the library shelf so I'll give it another volume.
So what are you reading this week?