Waiting on Wednesday is a weekly blogging event hosted by
Breaking the Spine
, in which one spotlights an upcoming release they are eagerly anticipating.

This week I've chosen two upcoming Swoon Reads titles: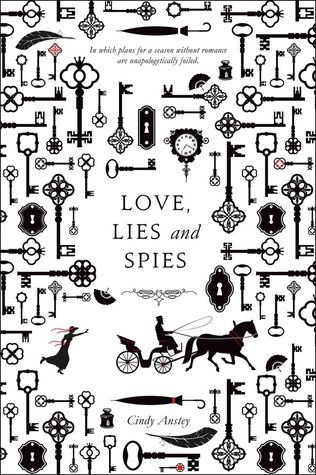 Title:
Love, Lies & Spies
Author: Cindy Anstey
Release Date: April 19, 2016
Publisher:
Swoon Reads
Summary:
Juliana Telford is not your average nineteenth-century young lady. She's much more interested in researching ladybugs than marriage, fashionable dresses, or dances. So when her father sends her to London for a season, she's determined not to form any attachments. Instead, she plans to secretly publish their research.
Spencer Northam is not the average young gentleman of leisure he appears. He is actually a spy for the War Office, and is more focused on acing his first mission than meeting eligible ladies. Fortunately, Juliana feels the same, and they agree to pretend to fall for each other. Spencer can finally focus, until he is tasked with observing Juliana's traveling companions . . . and Juliana herself.
Why I'm Looking Forward To It:
As a funny homage to Austen, there is nothing about this book that doesn't excite me - including the awesome keyed cover!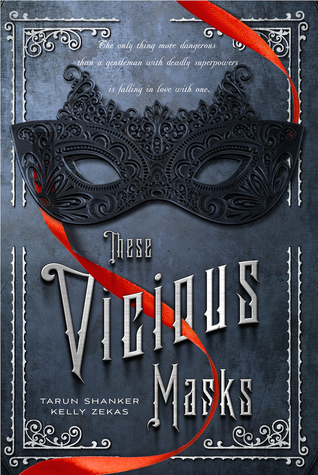 Title:
These Vicious Masks
Author: Tarun Shanker & Kelly Zekas
Release Date: February 9, 2016
Publisher:
Swoon Reads
Summary:
Jane Austen meets X-­Men in this gripping and adventure-­filled paranormal romance set in Victorian London.
England, 1882. Evelyn is bored with society and its expectations. So when her beloved sister, Rose, mysteriously vanishes, she ignores her parents and travels to London to find her, accompanied by the dashing Mr. Kent. But they're not the only ones looking for Rose. The reclusive, young gentleman Sebastian Braddock is also searching for her, claiming that both sisters have special healing powers. Evelyn is convinced that Sebastian must be mad, until she discovers that his strange tales of extraordinary people are true—and that her sister is in graver danger than she feared.
Why I'm Looking Forward To It:
Jane Austen meets X-Men? Be still my heart.
So what book are you waiting on?