Welcome to The #FridayReads Review, a regular Friday segment where I share what I've been reading the past week, and what I'm planning to read next! Want to join the Friday fun? Post your own #FridayReads Review and leave the link in the Comments below, or just Comment with what you've been reading!
>> CURRENTLY READING <<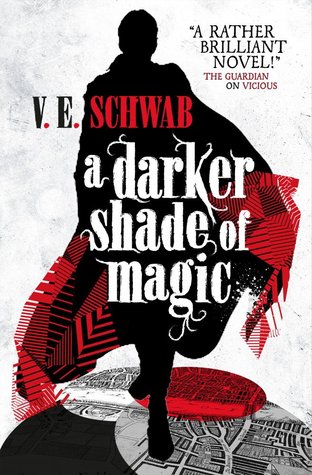 A Darker Shade of Magic by V.E. Schwab (PBK)
While the worlds and characters are interesting and the magic intriguing, the currently non-existent plot and lack of action is making this too quiet a read for me. There really should be no surprise I'm struggling with this one since everyone else in the world loved it (I never seem to side with the majority), but I am seriously disappointed.

>> JUST FINISHED <<
NO. 6 vol. 9 by Asano & Kino (PBK)
3 Sta
rs.
Final volume
.
The climax was a little too fantastical for the world and I'm not much for bittersweet endings, but it was so very Japanese and overall an intense story with amazing characters that I'm glad I read.
>> READING NEXT <<
Manners & Mutiny by Gail Carriger (PBK)
The final book in the Finishing School series has arrived and I cannot get to it fast enough!!
So what are you reading this week?