Welcome to The #FridayReads Review, a regular Friday segment where I share what I've been reading the past week, and what I'm planning to read next! Want to join the Friday fun? Post your own #FridayReads Review and leave the link in the Comments below, or just Comment with what you've been reading!
>> CURRENTLY READING <<
City in the Desert vol. 2 by Moro Rogers (HBK)
Discovered two volumes of this at the library and decided to give it a try. It's a fast read with simple art, and the story is pretty original and interesting.

>> JUST FINISHED <<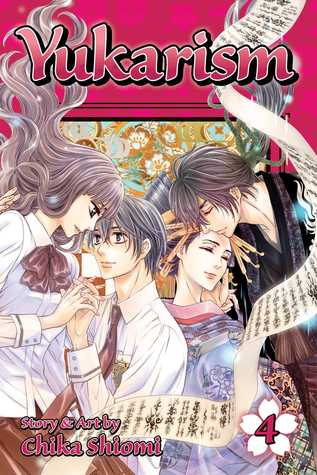 Undertow by Michael Buckley (ARC)
4 Sta
rs.
An intense speculative urban fantasy about the violence of racism and the importance of family and identity. Review to come.
Yukarism vol. 4 by Chika Shiomi (PBK)
5 Stars.
Final volume.
While I wish this short series had been at least one volume longer, it told a powerful story with a beautiful ending! I look forward to re-reading it again and again.
>> READING NEXT <<
Black Butler vol. 20 by Yana Toboso (PBK)
NO. 6 vol. 5 by Yana Toboso (PBK)
Brought home a huge stack of new manga from the library, which included the latest volume of Black Butler and the rest of the NO. 6 series. Looking forward to a very manga weekend!
So what are you reading this week?