Today I spotlight the final book in an amazing series, and the latest from an amazing author! The first is
Invincible
, the fourth and final book in the Twixt series by Dawn Metcalf! If you enjoy highly imaginative contemporary fantasy, the Twixt series is not to be missed. The second is
P.S. I Like You
by Kasie West! I have read and loved everything she has written, and cannot recommend her highly enough of you enjoy contemporary romances. If you haven't yet done so, check out both below!
Series: The Twixt #4
Author: Dawn Metcalf
Publisher: Harlequin Teen
Release Date: 7/26/16
Love must be stronger than fear, stronger than fate.
Invincible.
The future of two worlds depends on it.
Joy Malone has learned to live between two realities, surviving mortal threats and agonizing betrayals. And she's found true love. But the world of the Twixt is in chaos, and the Council wants someone to blame… Facing a danger greater than any she's ever known, Joy must find the strength to rely on herself as her allies fall away, because Joy is no longer sure just who—or
what
—she is. She knows only that her deepest secret is also her greatest vulnerability and the key to saving them all.
As she fights to protect her friends and family and to unite two disparate worlds, Joy has to trust that some bonds are stronger than magic.
Add to Goodreads
PURCHASE:
Amazon
|
B&N
|
Indiebound
|
Book Depository
Check out the first three books in the series!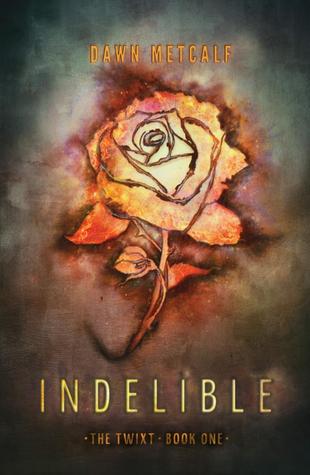 Book 1: Indelible
Book 2: Invisible
--------------------------------------------------------------------------
Author:
Kasie West
Publisher: Point (Scholastic)
Release Date: 7/26/16
What if the person you were falling for was a total mystery?
While Lily is spacing out in Chemistry one day, she picks up her pencil and scribbles a line from one of her favorite songs on the desk. The next day, someone else has written back to her on the desk! Soon enough Lily and the mystery student are exchanging notes, and lyrics, and even sharing secrets. When Lily finds out that her anonymous pen pal is a guy, she's flustered -- and kind of feels like she's falling for him. She and her best friend set out to unravel the identity of the letter writer -- but when the truth is revealed, the guy is the LAST person Lily could have ever imagined it to be. Now that Lily knows the truth, can she untangle her feelings and gather the courage to listen to her heart?
From beloved author Kasie West (
The Distance Between Us
) comes an utterly charming story about mixed messages, missed connections, and the magic of good old-fashioned secret admirer notes.
Add to Goodreads
PURCHASE:
Amazon
|
B&N
|
Indiebound
|
Book Depository