Welcome to The #FridayReads Review, a regular Friday segment where I share what I've been reading the past week, and what I'm planning to read next! Want to join the Friday fun? Post your own #FridayReads Review and leave the link in the Comments below, or just Comment with what you've been reading!
>> CURRENTLY READING <<
Harry Potter & the Prisoner of Azkaban by J.K. Rowling (PBK)
My Harry Potter re-read continues! I'm already over 70% done - although I know I thoroughly enjoyed reading them when I was younger, I'd forgotten just how engrossing they are. (Also, I think
not having to write a review is proving very liberating.)
Born for This by Chris Guillebeau (HBK)
I stumbled on this searching my library catalog for a similar title (probably
Productivity Project
). Only one chapter in so far and a little unsure if it's quite for me, but I'll give it a few more and see what happens.
Harry Potter & the Chamber of Secrets by J.K. Rowling (PBK)
4.5 Stars. Better than the first one, which came as a surprise as this was my least favorite when I was younger. As when all of them I really enjoyed rediscovering the differences between the books and movies, and oh how different they can be.
>> READING NEXT <<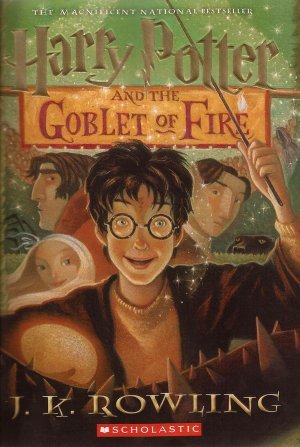 Harry Potter & the Goblet of Fire by J.K. Rowling (PBK)
Continuing my Harry Potter binge re-read! (Although I have been craving YA lately, so I may sneak one in between 3 and 4, we'll see...)
So what are you reading this week?