Welcome to The #FridayReads Review, a regular Friday segment where I share what I've been reading the past week, and what I'm planning to read next! Want to join the Friday fun? Post your own #FridayReads Review and leave the link in the Comments below, or just Comment with what you've been reading!
>> CURRENTLY READING <<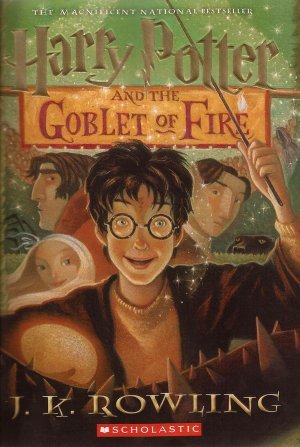 Harry Potter & the Goblet of Fire by J.K. Rowling (PBK)
The Harry Potter binge plugs on! Currently over 70% through the fourth book and thoroughly enjoying it, no surprise. Finally feeling some serious HP burnout, though - will definitely be reading something non-HP before tackling the fifth book.
Barakamon vol. 1 by Satsuki Yoshino (PBK)
4 Stars. Different, fun, and highly amusing. Already have vol. 2 on hold!
>> READING NEXT <<
Shadow Run by Strickland & Miller (ARC)
Ever since this giveaway win arrived I can't stop thinking about it, and I'm desperately in need of a sci-fi fix!
So what are you reading this week?